Child Therapy
Children may come to therapy for a wide range of reasons. Children may be brought in because their parents noticed they were struggling or could use support. They can also be referred by their education system, or sometimes they come in because they asked their parents if they could talk to someone about their feelings or problems. Based on the needs of the child, therapy can take many forms and may look quite different from one child to the next. However, the ultimate goal of therapy is to provide children with a safe, supportive, confidential space to engage with a mental health professional who can help them understand themselves and their experiences. Child therapy focuses on supporting kids through a myriad of life experiences and helping them navigate personal and developmental changes.
When a child is engaged in therapy, the child meets regularly with a licensed mental health professional with considerable clinical experience and extensive specialized education in working with children and their families. As child therapists we help children process feelings, explore, understand themselves and their world, solve problems, modify behavior, and make positive changes in their lives. We build a therapeutic bond with children and their parents through patience, kindness, and empathy.
Connect With a Therapist Today
Who Is It For?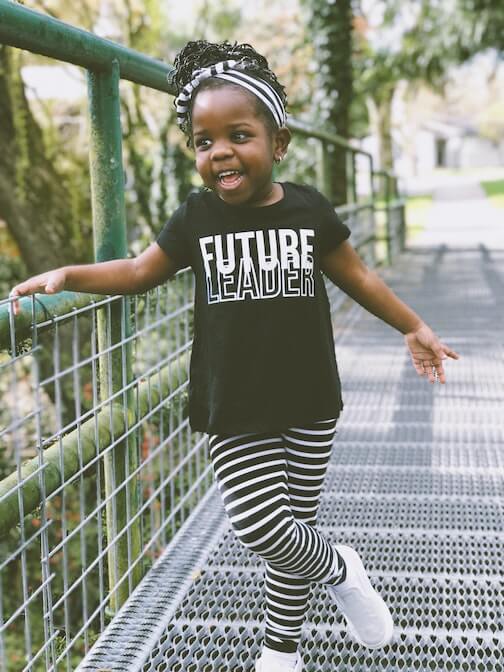 At Deep Eddy Psychotherapy, we offer therapy for children with different types of emotional and behavioral challenges. Our professionals are trained in a variety of therapeutic approaches to working with children. Our interventions are selected and tailored based on the child's age and presenting problem. We provide therapy to children age five and above in conjunction with parental guidance sessions. For parents of children under the age of five, we offer parental guidance sessions and psychological assessments.
How do I know if my child needs therapy?
What is the parent's role in child therapy?
When parents make the decision to bring their child to therapy, they may feel a mix of things from nervous, to overwhelmed, to confused, to embarrassed, or even relieved. As therapists, we recognize it takes courage to make this step and we love working with parents to provide support, insight, and information throughout the process. We see parents as the experts on their child and work to develop a strong therapeutic alliance with parents, as we value their insight, questions, and feedback. It is our goal to help parents become curious about their child and connect with them in loving, supportive, healthy ways. We help parents develop ways to communicate with their children more effectively, with the goal of strengthening the parent-child relationship. We offer parental guidance sessions as a way to educate, inform and guide parents throughout their child's therapeutic journey. We strive to help parents more fully understand their child's needs and unique way of being in the world.
What types of child therapy do we offer?
We offer several methods of therapy with children depending on the child's presenting problems, needs, and age:
Play therapy
Children communicate in a variety of ways. One of the primary ways they naturally express themselves and process information from an early age is through play. Play therapy provides a way for us to be safely welcomed into the child's inner world. As we engage with them in this way, we are given access into their wishes, fears, fantasies, conflicts and curiosities. Through play, that which cannot be spoken in words can be expressed, explored, and processed by the child in the presence of the therapist during therapy sessions. Play therapists uses directive and non-directive interventions and the experienced therapist will move between these modes of intervention according to the therapeutic needs and themes that come up within the sessions. Play therapy techniques and interventions are grounded in the belief that all children have an internal drive to achieve growth and, therefore, play therapists are trained to trust that children are capable of directing their own process. Play therapy integrates a variety of therapeutic materials such as toys, sand, art supplies, and games to encourage children to express and process their inner experiences. Activities such as drawing and painting, molding and sculpting, making and listening to music, and playing with dolls and puppets, allow children to give us vital clues about the way they perceive and experience the world. The therapist works to understand the child's experiences and communicates these themes and observations from sessions to parents to help promote a more complex and complete understanding of the child.
CBT
Sometimes children need help understanding the way their brains and bodies work! Cognitive Behavioral approaches can provide a structured, organized way to help children and parents learn about the connections between our thoughts, feelings, and behaviors. When working from a CBT approach, children and parents can expect to explore these connections to better understand symptoms, behaviors, and mental health difficulties. Kids might learn to recognize and identify the feeling of "sadness" as they experience it. They might begin to learn that thinking sad thoughts can lead to this sad feeling they're having and notice that when they feel sad they like to hide under their bed by themselves. When kids gain awareness of their own internal world in this way, parents too can begin to better understand the internal workings of their child's outward behaviors, giving words and explanation to angry outbursts, explosive behaviors, anxious feelings, or changes in mood. Parents might find themselves curious about how their child was feeling or what they were thinking when they threw something across the room or yelled in the classroom and how they can help them make a different choice next time. CBT provides kids and parents with skills, resources, and strategies to change patterns of thinking, feelings, and behaviors to promote growth and well-being.
DBT
Children have all sorts of challenges to navigate as they grow and develop. Sometimes, kids might find themselves facing intense emotions and have a hard time interacting with their peers and family. They may have tremendous difficulty managing their emotions and may feel out of control or confused about what is happening inside of their mind and body. Kids may act out in ways that neither they nor the parents understand, for example acting aggressively toward themselves or others. The way they think may seem confusing and problematic to others and maintaining friendships may be difficult. Dialectical Behavior Therapy is a type of CBT that can be great for kids struggling in this way and parents striving to support them. DBT focuses on mindfulness, distress tolerance, emotion regulation and interpersonal effectiveness, providing children with a range of skills that can help them identify discomfort as it happens and know what to do with it before it overwhelms them. DBT was originally developed to treat Borderline Personality Disorder however, it is particularly helpful for children with mood difficulties, eating disorders, self-harm behaviors, suicidal thoughts or urges, extreme behaviors or relational difficulties.
Trauma-Focused / Trauma-Informed Therapy
When children experience a traumatic or difficult event it can disrupt everything they think they know about the world and the people they love. If you imagine yourself as a young child, you might remember feeling confused about why you had to move schools or why dad had to live in a different house than mom. You might imagine the teenage version of yourself trying to make sense of your grandma dying or understand why your parents are always arguing with each other. Experiences like these can feel impossible to make sense of or understand at any age. They can feel like tough topics to talk about and sometimes feel like secrets or bad words that are never spoken about aloud. They can stir up all kinds of emotions that we carry with us and struggle to express. Therapy can provide a child a safe space for all of this, the confusion, the uncertainty, the lack of words, and the fear of speaking about their experiences. Therapy can provide kids and families a supportive environment to explore giant concepts such as death, divorce, natural disaster, abuse, neglect, and bullying. The priority when working with children who have experienced difficult or traumatic events in their lives is providing them with a space that feels safe, supportive, and comfortable. When working with traumatized children, therapists may integrate a variety of approaches including play therapy, CBT, or dynamic work to best meet the needs of the child and family. The goal of treatment is for children to better understand and integrate their experiences and to be able to communicate them in a way that feels safe such as through mediums like talk-therapy, play, art, or storytelling.
If you're ready to see what we can offer your child, click the button below to set up an appointment with one of our specialists!