Psychotherapy
 Psychotherapy (also called counseling or therapy) offers a chance for personal transformation, relief from distress and emotional suffering, and progress towards your goals. Members of the Deep Eddy community have provided therapy for Texans since the 1980s, and our clinicians are continuously training and learning about the latest evidence-based methods to best serve our clients.  
Deep Eddy Psychotherapy offers individual therapy, couples therapy, group therapy, and family therapy services.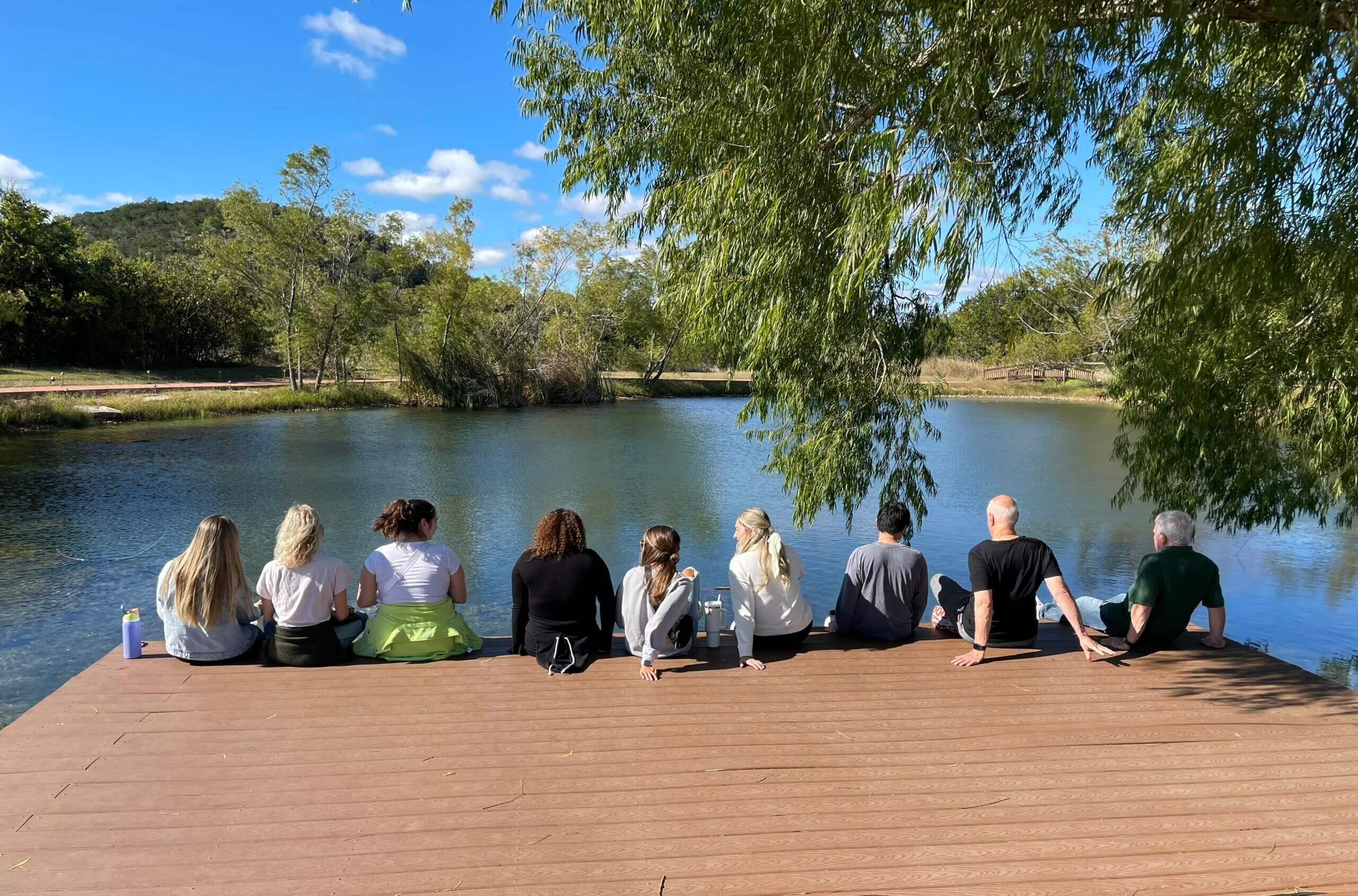 Individual Psychotherapy
 Individual therapy is your chance to work one-on-one with a qualified, expertly trained clinician dedicated to helping you have the life you deserve.  Our psychologists and therapists are dedicated to helping you learn to love yourselves and others more, and we would be thrilled to join you on your healing journey. 
Check out our therapists page to learn more about our clinicians and find someone who might be a good fit for you (or your loved one).
Group Psychotherapy
Group therapy is the best option for those who want to understand themselves and others on a deeper level.  Group is a bit of a social sandbox that offers opportunities to explore feelings that arise in relationships.  As you grow to understand yourself and how others see you, these insights will pay off in your connections outside of therapy.  Read more about group here.
Couples Psychotherapy
Couples therapy (also called couples counseling) is essential for any relationship that needs deeper intimacy, stronger communication, and greater trust.  Whether your relationship is struggling, or you are looking to take your bond to new heights, consider giving couples therapy a try. 
Assessments are available for those 6 years old and older. Many insurance plans cover psychological assessment, but not Seton Ascension insurance.  The fees without insurance are typically $1500-1900 for the comprehensive ADHD assessment, depending on which measures are needed, and typically $800 per person for the Therapeutic Personality or Diagnostic Assessments.
Comprehensive ADHD Assessment
ADHD evaluation includes a detailed intake interview, self-report measures, review of school records (if appropriate), individually administered intelligence testing, educational achievement testing and mental-health measures. A wide-range of functioning will be assessed in this evaluation, including learning, memory, cognitive functioning, executive functioning, reasoning, social functioning, and verbal and non-verbal communication. A feedback session will conclude the testing, where you will be provided a report with all test findings and appropriate recommendations.
Therapeutic Personality or Diagnostic Assessment 
Therapeutic personality or diagnostic assessment are brief interventions to help individuals gain a better understanding of their concerns or relationship using psychological testing. A psychologist will administer an appropriate psychological measure and will discuss the findings of the test to better understand your concerns and what might be the next best steps. We'll explore test results with you, or you and your partner, with compassion, openness, curiosity and collaboration to provide both insight and healing.  This brief intervention can be a great supplement or precursor to individual or couples counseling.
In addition to our mental health services, we also offer coaching for anyone looking to develop skills in career preparedness, business management, social skills, and more.  To learn more about our coaching, check out this page.  
Interested?  Contact Us Today.