Deep Eddy Psychotherapy is excited to offer Life Coaching for people who want to supplement their therapy work, get specific skills training, and or have an accountability partner to help them towards their goals.  Coaching is an excellent way to boost your personal growth journey with the help of a qualified professional dedicated to helping you improve your life.  
What's the Difference Between Coaching and Therapy?
Life coaching is different from psychotherapy.  Therapy is all about treating mental health issues, improving your wellbeing, and providing healing and transformation.  Coaching is about helping you learn skills, work towards life goals, and improve your life.  Coaching is provided by coaches, but therapy can only be provided by mental health professionals (e.g., licensed therapists, psychologists, counselors).
About Our Coaches
Deep Eddy's coaches are certified, vetted, and amazing at what they do.  Individual coaching sessions are $145 for 45 minutes or $175 for 60 minutes. 
Read on to learn more about them, or contact us today to get started!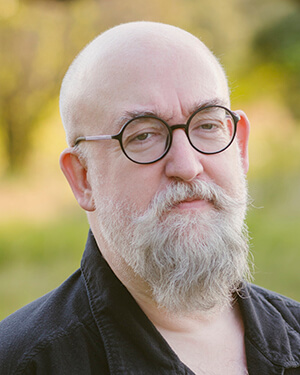 Mike Nystul
Social Skills Coach
What I Can Help With
Improving social and communication skills
Working towards social goals, such as dating or making friends
Managing stage fright and improving confidence
Building advanced acting and performance skills
Creative thinking and overcoming blocks to creativity
and more!
Who I Am
For my entire adult life, I have been a teacher, performer and storyteller. I have worked with organizations such as the Boy Scouts of America, AmeriCorps, 4-H, ACC, and many more.  
I am both a nerd and geek who loves gaming, genre fiction and movies. I worked in the roleplaying game industry for decades and have characters and spells named after me in several computer and tabletop games. I have helped run conventions, been a convention guest, cosplayed and even LARPed. 
These days, in addition to Skills Coaching, I run the Personal Enrichment Adventures Program for Deep Eddy in which I run tabletop roleplaying games tailored for fostering group engagement.   
What I Do
As a Skills Coach, I help people in three main ways.
First, I guide you through a process of discovery using active listening techniques to help you identify barriers to your goals and determine actions steps to make progress. Basically, if you feel you could help with something you want to do, I can help you figure out how to get moving in the right direction.
Second, I provide a space for accountability and progress monitoring.  Just like a personal trainer at the gym, I'm here to help you feel motivated to continue pushing towards what matters most to you.
And third, I offer suggestions for overcoming challenges.  They call me "The Wandering Wizard" for a reason – I draw on a lifetime of experiences in a wide range of career paths, all deeply meaningful and informative in my journey, and I can teach you some tricks and tips I've learned along the way.
Why I Do It
I think at some point we all ask "who am I" and "what is my purpose?" I spent a long time asking those questions as I Iearned about the magnificently diverse world in which we live, and about myself.  For much of my life, the answer for me was found in parenting. I raised two amazing kids and have been a "dad by choice" to many more. My kids are grown and on their own now, and I've hung up my teacher's cap.  Yet, I have never lost the drive to help wherever and however I can. Nothing gives me more satisfaction.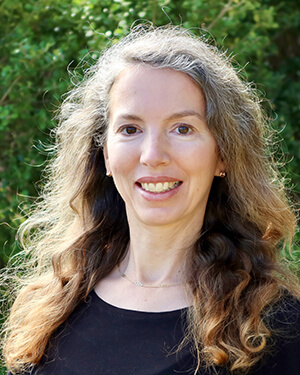 Daphne Myers
Business & Career Coach
What I Can Help With
Creating your career path

– You are a one-of-a-kind being, so rather than trying to fit into a pre-established professional role, you can create one that allows your unique combination of gifts, skills and life values to shine.

Career transitions

– Create the future you are made for. Whether you are changing jobs, wanting to start a company or just sold your last venture, make decisions that support the whole of who you are, your life vision and values.

Stress and Wellness

– Reclaim your productivity, creativity and focus; feel anchored in yourself with techniques to get you closer to a calm, clear and centered state.

Executive Coaching

– Carve your own path, clarify your identity and make an impact within an organization; map your success within the many layers of an organization and its people.

Leadership

– Find your leadership style, lead with care and integrity, create positive and productive work culture, and feel confident while leading.

Resume Revive

– Impress with authentic impact. You have a unique set of gifts and experiences, now how do you present them with impact?
Who I Am
I've been an employee, consultant, volunteer, founder, and entrepreneur in many different sectors. I've seen the variety and possibility of how our professional lives can bring out even more of who we already are. It took me a while, but once I learned to match who I am to my work, everything aligned. I have been coaching for the last 15 years. Some highlights of my varied journey include working in the corporate world, co-founding and publishing a national magazine, founding a film production company, producing international private events, working with charities, and starting and operating a juice bar. Along the way, I realized I was always helping co-workers or clients develop tools to overcome their challenges and create a life aligned with their values. As a Coach, I have also been hired by international corporations to give seminars & workshops about stress, mindset and healthy lifestyle practices in the workplace.
What I Do
I help you create the life and career that you are made for! I coach entrepreneurs including small business owners, executives, professionals, physicians, and those in career transition and guide you through a process of growth to help you develop your own inner-trust and self-reliance and create lasting success aligned with your values. A clear mind can take inspired action. Together we establish long-term goals as well as short-term action steps and we create a structure to track them. I facilitate the process of self-discovery, reflection of values and passions, cultivating a centered state. I believe happiness, career satisfaction and health are intertwined. As a National Board Certified Health & Wellness Coach, I focus on healthy life habits, stress and career challenges that keep you from performing optimally and living a life that fulfills you. Taking the time to discover your passions and values and aligning them with your work and service not only brings you more professional success, it improves all aspects of your life.