Gender Affirmative Surgery Psychological Evaluations
If you or a loved one are in the process of transitioning or are looking to have a gender affirmative surgery, we want to help.
Deep Eddy Psychotherapy offers psychological evaluations for gender affirmative surgery candidacy for our clients (ages 18 and up).  Our clinicians are dedicated to helping the transgender, non-binary, genderqueer, and gender-expansive community by providing this evaluation service along with individual, group, and couples therapy.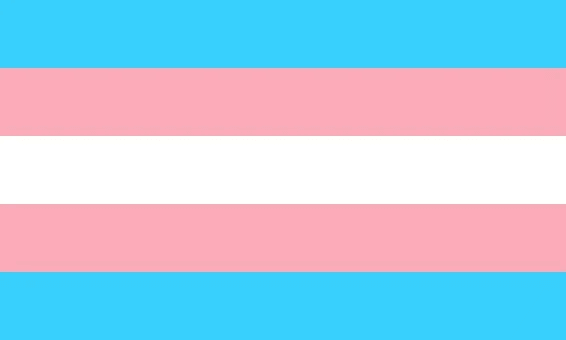 We also recognize that transphobia and transmisogyny are interwoven into our society and that the mental health profession has had an unfortunate history of perpetuating these ideas.  Our therapists are committed to being part of the change for good and live more fully within our values – you deserve nothing less.
Ready to sign up to get an evaluation?  Don't wait – contact us today.  Please read on to learn more about gender affirmative surgery evaluations and answers to common questions.
What is a gender affirmative surgery evaluation? 
Under the current guidelines, transgender, non-binary, and gender non-conforming clients seeking gender affirmative surgeries must have letters from mental health providers attesting to whether they meet the guidelines for surgical intervention established by the World Professional Association for Transgender Health (WPATH). 
Anyone who is seeking an attestation letter must meet with a mental health provider for an evaluation (typically just an interview, but occasionally more than one session) to determine whether they are good candidates for surgery.  Based on the results of the evaluation, the provider will write a letter summarizing your candidacy and their recommendations. 
Do you need an evaluation for hormone replacement treatment (HRT)?
No.  In Texas (and in most other states), we now use an informed consent model in place for HRT.  So, you no longer need letters from mental health providers in order to receive HRT.
What does a gender affirmative surgery evaluation assess for?
At Deep Eddy Psychotherapy, our clinicians recognize the inherent gatekeeping role that mental health providers have in this compulsory letter-writing process, and we seek to reduce any undue gatekeeping while also having to work within the structure of the WPATH Standards of Care.
Our clinicians who provide this service have a welcoming and affirmative stance toward gender-diverse clients and want to help clients receive the gender-affirming medical care they seek. We have training and experience in this area, and we actively consult with each other about the process.
We say all of this so that you can rest easier knowing that our process is designed with your rights in mind.  Our goal is not to keep you from getting the surgery you need, but rather to ensure that you are the right fit and have the support you need to succeed.
Some of the things your evaluator might ask about might include:
Your gender story

Past and current emotional wellbeing

Social supports you can lean on

What sorts of surgical interventions you are seeking

Your understanding of the risks and benefits of surgery
Our providers understand that there is no one gender story narrative.  Your story is unique and does not have to be tied together with a sense of certainty.  Likewise, our providers understand that your past and current emotional wellbeing could be impacted by both gender dysphoria and the effects of living in a cisnormative society, and we want to give you the support you deserve.
In addition to us asking you questions, we also welcome questions from the interviewee.  We recognize how hard it is to get to this point, and we want to be here for you however we can.
Who can write an attestation letter?
In Texas, some insurance companies require all letters to be written by doctoral level (PhD or PsyD) clinicians. Some insurance companies and surgery centers allow master's level clinicians (LMFT, LCSW, LPC) to provide letters, but not all will.  To make matters a bit more complicated, some insurances and some procedures may require multiple letters from different providers.
Before scheduling a session, it can be helpful to talk with your insurance company and/or surgery center about what they each require in the letter and who can write the letters. 
If you do not have insurance, as advocates for equity and social justice, we do not want the ability to pay to keep you from receiving a letter from a mental health professional.  Please feel free to reach out to us if you have financial need, and we can let you know which clinicians have sliding scale spots open for this service at the time.