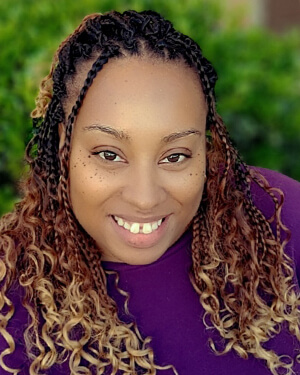 Brandy Banks, PsyD
Licensed Psychologist
Pronouns: She/Her/Hers
"Bravery is not the absence of fear."

—

Mark Messier
Fear and a misunderstanding of what psychotherapy is, is often what keeps many people from getting the help they so desperately need. I have worked with adolescents, adults, seniors, and the LGBTQ community. I have experienced working with clients in private practice, inpatient and forensic settings whom have struggled with trauma, substance abuse, depression, anxiety, and various personality disorders. Clients are often thankful for the help and support that they experience and wonder why they didn't get the help sooner.
Hi, my name is Brandy Banks, and I am licensed Clinical Psychologist. I have been in the field of psychology for 6 years. I received my doctorate from The Chicago School of Professional Psychology in Los Angeles. I became a psychologist because growing up in the African American community I have witnessed the stigma and reluctance this community had when it comes to mental health, and I wanted to change their views. I have a drive to serve underserved communities and get them the help they need.
I utilize CBT and mindfulness based therapy to give clients the skills to manage the more difficult times that life brings. I strife to create a safe and welcoming environment. Life can be challenging, but you don't have to navigate it on your own. Please reach out today and let's discuss options on how we can move forward in your journey. 
Self-esteem

Relationship issues

Addiction

Anger management

Anxiety

Coping skills 

Depression

Family conflict

Grief

Sexual abuse

Substance abuse

Stress

Trauma and PTSD

Women's issues