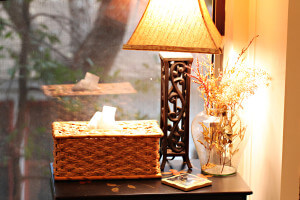 Individual and couples sessions are by appointment. Payment for services can be made by cash, check, Visa, medical flex account card, or Mastercard. We can keep a card on file so that you don't need to provide payment information each session.
Individual Psychotherapy
Standard 45-minute sessions are priced as follows:
$180 with Dr. Charlotte Howard and Dr. Glenn Olds
$165 with Dr. Jev Sikes, Dr. Sydnor Sikes, Dr. Tori Olds, Dr. Holland Miller, Dr. Brooke Halpern, Dr. Tom McCaffrey, Dr. Inbal Kleinerman, Dr. Emily Kerzin, Dr. Kruti Patel, Dr. Shannon Stavinoha
$140 with Owen O'Brien,

LCSW

; Dr. Alison Walker,

LMFT

; Claire Griffy,

LPC

; and Lisa Baker,

LCSW
Longer or shorter sessions are sometimes appropriate and are pro-rated accordingly.
Group Psychotherapy
90 minute sessions are $50 each, with the exception of Dr. Glenn Olds, who charges $60. Groups meet weekly and are billed monthly. You pay for your place in the group, so you are charged for every week the group meets, regardless of whether or not you attend. Read more about group therapy here.
Couples Therapy
45-minute sessions are the same price as the therapist's individual fee (above). Some couples find hour-long sessions (pro-rated) better facilitate meeting their session goals.
Training Groups for Therapists
Tori Olds charges $60 per hour and a half of training for her weekly Minding the Heart group, and $100 for her ongoing monthly 3-hour training group.
Insurance
Please see this page for more information about insurance.