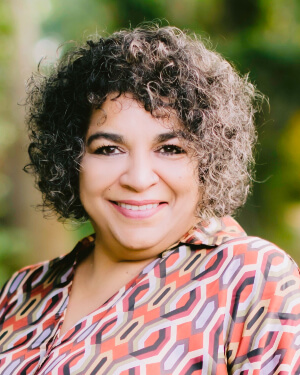 Mamta Chhabra, LPC
Licensed Professional Counselor
Hello and Welcome
I congratulate you on the courageous decision to CHOOSE YOU. Let's uncover the most inspiring and authentic version of you together. Allow me to be your guide and supporter on this journey of self-discovery and growth. In my 20 plus years as a therapist, I have been a healer of hearts and a gentle nurturer for the soul. I can help you cultivate courage, illuminate the truth and purpose of the pain you have been experiencing and help you plant seeds of empowerment. 
I believe there is a knowing within each of us that acts as a compass in achieving the fulfilling life we deserve. When you learn to listen to this intuitive and wise part of yourself, you can begin to turn away from the things that don't serve your highest good, change the negative patterns holding you back, embrace what your soul longs for and find rooted joy with yourself and others.
The transformative work of therapy can be challenging but the healing is worth it. You are worth it. I understand that sharing certain parts of yourself can feel exposing, but the sacredness of therapeutic work allows for a detoxing and clearing of emotional pain in healthy, restorative ways. Vulnerability is a skill that I will help you cultivate, as I know that one of my gifts is to be able to truly SEE you and who you can become. I will meet you soul to soul with non-judgement, emotional safety, transparency and unconditional positive regard. Together, we will collaborate to create a safe, sacred space for you to feel, to question, to grieve, to learn, to try, to reconcile and ultimately, to help you expand the actions of loving yourself with consistency. My belief is that every challenge, every struggle is an opportunity to grow and move forward in our healing journey. If pain is a teacher, what is the lesson I can help you understand in order to graduate into a more empowered, peace-filled way of being? You are undoubtedly the expert of your life, even if you feel disconnected from it right now. Let's transform your emotional wounds as a team, ultimately allowing you to create an extraordinary life filled with vitality and joy.
My Services
My services are available for adults seeking a compassionate and transformative therapy process. I blend evidence-based treatments with aspects of holistic wellness. As a first-generation South Asian immigrant, I have learned to utilize the best healing practices of the East and West to foster internal wellness. I am also fluent in Hindi, Urdu and Punjabi should the cultural context be of greater support. Together we will identify your core values and learn to use them to guide your decision-making with presenting concerns, ultimately, increasing your confidence and internal power. Through this process, we will foster your strengths and teach you how to translate these new perspectives and skills to life outside the therapy office. 
If you are ready to embody a love of life, manifest the dreams you richly deserve and ascend to the greatest version of yourself, please don't hesitate to contact me for an appointment. I have seen amazing transformations in my clients and I know you can do it too! I look forward to partnering with you soon.
My areas of Clinical Specialties are but not limited to:
Depression

Dating and Relationships

Self Esteem

Spirituality 

Anxiety

Domestic Violence

Codependency

Life Transitions    

Grief and Loss

Inner Child Healing      

Cultural Integration

Stress Management         

Self-Compassion

LGBTQ     

Family Conflict

Divorce

Intergenerational Trauma
Types of Therapy Offered:
Narrative

Person-Centered

Solution-Focused

Motivational Interviewing

Coaching

Behavioral (CBT/DBT/REBT/MBCT)

Psychodynamic

Feminist

Humanistic

Interpersonal

Aromatherapy

Somatic (Body/Mind)

Positive Psychology

Meditation

Sound Healing

Trauma-Focused

Existential

Integrative/Holistic

Group