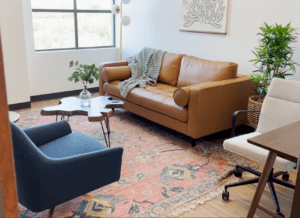 To schedule an appointment, please contact us by calling
512-956-6463
,
or use the form below.
Same-day appointments are not available.  If you need urgent care, please contact the Mobile Crisis Team at 512-472-HELP (4357) or dial 911. 
Already a client? Here's the link to our Patient Portal.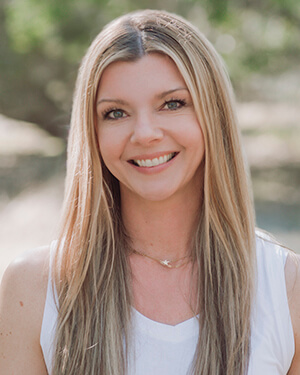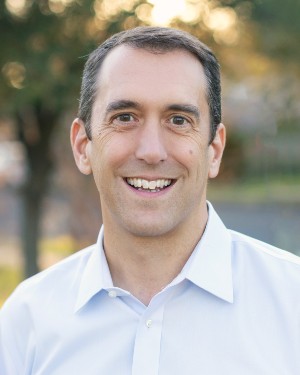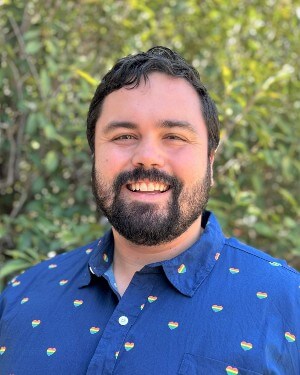 Kyler —
President and Chief Clinical Officer
Our Schedulers handle all our scheduling of initial appointments. They are extremely familiar with all of our clinicians–their specialties, qualities, availability, insurances they take, and schedules. They will help you navigate who might be the best fit for you given what you are wanting to accomplish. They will be glad to receive a call or text from you to discuss options, and are warm and lovely people ready to get you set up with whatever you are looking for.  You can reach them at 512-956-6463. If for some reason you do not hear back from them within 24 hours of reaching out, please call our billing number to let them know.  Once you have a clinician, scheduling and appointment changes will be handled directly with your therapist.
Kristin oversees Deep Eddy's billing team and would be more than happy to answer any questions you may have about our billing system. Their attention to detail and client data security helps Deep Eddy's billing runs smoothly and safely. Questions for Kristin can be directed to 512-469-0889.
If you have questions, comments, or concerns about our practice, please contact us at [email protected] - we would love to hear from you.  
Downtown Austin

508 Deep Eddy Ave.
Austin, TX 78703
Westlake Office

3006 Bee Cave Rd., Ste D-310
Rollingwood, TX 78746
38th Street (Rosedale)

1500 W. 38th St., Ste 44
Austin, TX 78731
Stassney Office

2600 W Stassney Ln
Austin, TX 78745
Steck Office

8140 N Mopac, Bldg 4, Suite 200
Austin, TX 78759
Houston Office

4119 Montrose BLVD STE 500, Houston, TX 77006
Round Rock Office

1 Chisholm Trail Ste 225,
Round Rock, TX 78681
San Antonio Office

1922 Dry Creek Way Ste 108,

San Antonio, TX 78259
When we set up your first appointment, we will specify your therapist's location. If you have a location preference, please make sure to let us know as well!
Our Downtown Austin, Tarrytown, Clarkesville Office is located two blocks west of the Mopac and Lake Austin Blvd intersection on Deep Eddy Ave. Taking Lake Austin Blvd. from Mopac, just beyond Magnolia Cafe and Thundercloud Subs is a Chevron Station on the right. Our office is a two-story brick building directly behind the Chevron. [map]
Our Westlake Office is located off the Rollingwood and West Lake Hills exit (2244) off Mopac. Take the exit and continue down Bee Cave Rd. past the Finish Line car wash, until you see an office building on your right called The Palisades. When facing the Palisades building from the parking lot, Suite D-310 is in the uppermost right hand corner of the entire building.
Our Rosedale, Bryker Woods Office is located at 38th and Jefferson, a couple of minutes from the 35th St. exit on Mopac, within walking distance of Kerbey Lane Cafe. There are two parking lots on both sides of the building. Generally there is more parking available on the left side of the building (facing it from the street). We also have reserved parking on the parking level below with some spots reserved for our clients. Our office on is on the 4th level in suite #44. Turn left out of the elevator and our offices will be down the hallway on your left.
Our Steck Office is located off of Mopac and Steck Avenue, conveniently nestled in quiet of the Westpark office complex.  Parking is plentiful, and our clinicians are based on the second floor of building 4 in Suite 200.  
Finally, our Stassney Office is our newest location found on Westgate and Stassney Blvd, just a few miles from Central Market in Austin.  Parking is limited, so make sure to arrive well before your appointment time.