Insights from Dr. Katie Fahrner
Katie Fahrner, Ph.D., earned her doctorate in Clinical Psychology from Alliant University California School of Professional Psychology and her master's in Developmental Psychology from San Francisco State University. Dr. Fahrner joined Deep Eddy Psychotherapy in 2021 after 20 years of service as the Director of Child and Adolescent Psychology Training at California Pacific Medical Center. She works with kids, teens, and adults, and she specializes in working with children (and their parents) with developmental, behavioral, and psychiatric issues. She also has a niche specialty as a psychologist as she also treats feeding disorders and has served on multidisciplinary teams assessing and treating children with feeding difficulties.
We wanted to share some of Dr. Fahrner's expertise with the community, and so this article includes her responses to questions about her and her work.
To learn more about Dr. Fahrner and other members of our team, head over to our Our Therapists page. To sign up for Dr. Fahrner's psychotherapy services, contact us today.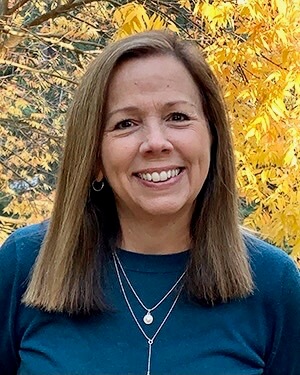 Dr. Katie Fahrner
Deep Eddy Psychotherapy Psychologist and Child Specialist
Tell us a bit about yourself, what brought you to Deep Eddy, and what you specialize in.
I was born and raised in the San Francisco Bay Area and received my doctorate in clinical psychology from the California School of Professional Psychology (now known as Alliant University) in San Francisco. It was always a goal of mine to work with children and adolescents, so I gravitated toward internships and employment opportunities that enable me to work with this age range. In 1999, I began working at the Kalmanovitz Child Development Center (KCDC) at California Pacific Medical Center (CPMC). That same year I was also hired as the Director of Training at CPMC's Department of Psychiatry to teach and supervise psychology interns, postdoctoral fellows, and residents in the Outpatient Mental Health Clinic. So, for the next 20 years, I had the privilege of doing what I love; working with children, adolescents, and their families, as well as, train interns, postdocs, and residents in child development and the fine art of play therapy.
Another area of specialization that I developed in my years at the KCDC was in the area of feeding disorders. Within the context of a multidisciplinary team comprised of GI physician, pediatric nutritionist, occupational therapist, speech & language therapist, and a psychologist, we assessed and treated hundreds of children with feeding disorders. As a psychologist on the feeding team, I was able to work with parents to help them understand the origins of their child's feeding challenges and to develop ways to work with their kiddo around challenging mealtime behaviors.
Over my 20 years at CPMC, I experienced tremendous fulfillment in the work I was doing and couldn't have dreamed of a better combination of jobs. However, I felt it was time for a change and began looking at other opportunities. I saw a position open at Deep Eddy Psychotherapy and thought that a move to Austin would be the change I was seeking. DEP was a draw for me as I value working in a community with other professionals. I was also really excited about DEP's focus on professional development. DEP appears to be an organization that promotes and supports its employees' growth within the field and this has proven to be true from the beginning of my employment. I've been with DEP now for almost three months and it seems that I've landed the next awesome job in my career.
What are feeding disorders?
Pediatric feeding disorders are conditions in which a child avoids eating or limits what or how much he or she will eat. This leads to problems including weight loss, lack of growth, nutritional deficiencies, and challenges with daily functioning such as having enough energy to play at recess.  The ICD 10 code F98.29 tends to be used for the diagnosis of Other Feeding Disorders of Infancy and Early Childhood.
What causes feeding disorders?
Pediatric feeding problems are usually multi-factorial in origin. These factors fall into two categories Organic and Non-Organic. However, it can be more easily conceptualized as factors stemming from physical issues or behavioral/emotional issues.
Some of the physical issues that can contribute to feeding challenges include pain caused by GER, vomiting, colitis, esophagitis, and other conditions. There can also be nausea, allergies, constipation, and respiratory conditions that contribute to feeding issues. Oral motor and sensory skills can also be factors in feeding issues.
Underlying medical conditions need to be treated first and foremost, as there will not be much progress in treating a feeding disorder if the child continues to experience pain, discomfort, or the risk of aspiration when eating.
The second category of factors that can often contribute to feeding disorders is the behavioral/emotional which include child factors, parent factors, and environmental factors. Child factors include, difficult temperament, anxiety or fear, lack of recognition of hunger cues, learned oral avoidance, or hyperactivity.
Some parent factors include inappropriate developmental expectations, over-focus on weight gain, lack of modeling of appropriate eating behaviors or ineffective behavioral strategies. Environmental factors generally play a large role in maintaining feeding disorders. These factors include lack of exposure to food, allowing grazing all day, lack of structured mealtimes, chaotic/distracting household or having distractions such as toys, games, and television during meals.
What are some signs of a feeding disorder?
The sign that leads to most of the referrals is poor weight gain or weight loss, and of course, failure to thrive in infants. But some other signs that warrant a referral are choking, gagging, coughing during meals, and ongoing problems with vomiting.
Infants crying and/or arching after most meals is often a sign of reflux which can be a significant factor that contributes to feeding issues. Some other referrals come from parents who are concerned that their child is not transitioning to the next level of baby food with more texture for instance or they aren't able to transition to table foods or to cup drinking.
I have also seen many children who have an aversion/avoidance of all foods with a specific texture or in a specific food group such as fruits or vegetables. 
How can a psychologist help someone with a feeding disorder?
Feeding disorders tend to be treated with a multidisciplinary approach.
The first level of intervention needs to address any underlying medical condition that results in pain or discomfort associated with eating. Sometimes a nutritionist is consulted especially when there are dietary restrictions due to allergies or other chronic illnesses.
Feeding therapy can be done by an Occupational Specialist, a Speech and Language Specialist, or a Psychologist. The feeding specialist works with both the child and parents to develop a plan to address the specific feeding challenge.
When I work with feeding issues in children, I generally combine behavioral techniques with the Sequential Oral Sensory (SOS) approach. This approach was developed by Kay Toomey, Ph.D., and has the goal of increasing a child's repertoire of consumed food through play and interaction. The SOS approach incorporates a systematic desensitization approach in which children learn about the sensory properties of new foods, develop oral motor skills required for eating, and reduce stress and emotional responses to mealtimes through play. The work with parents helps with the transfer of these skills to the home environment.
What advice do you have for parents of children with feeding disorders?
When I begin working with parents of children with feeding disorders, I initially support their heroic efforts to feed their children. I understand their exhaustion and frustration in not being able to do something as fundamental as feeding their child. But a feeding disorder is not the fault of a parent, they have often done their very best. I find parents to be so grateful to talk to someone who understands feeding issues and can be of help to their child.
My best advice to parents who are struggling to feed their child for whatever reason is to get the support of a professional trained in working with feeding challenges. Interventions may range from some simple techniques for the parent to try at home to more intensive feeding therapy for their child. I would also advise parents of children with feeding disorders to step back a bit and look at the broader aspects of the relationship with their child. Feeding issues can easily become all-consuming and often affects the entire family's functioning. I would advise parents to nourish their relationship with their child is ways that bring them joy such as reading together, listening to music, taking a walk, really anything that does not involve attempts at getting their child to eat. 
Ultimately, the end goal in the treatment of a feeding disorder is to build or restore developmentally typical eating behavior. The side effect of this goal tends to be a happier and more engaged family unit. 
We would love to hear from you.  If you would like to learn more about our services or schedule to begin your first therapy session, check out our Contact page!  Our team of compassionate providers is dedicated to providing you with the utmost quality of care for your mental health needs.