Tiffany Nicely-Williams, LCSW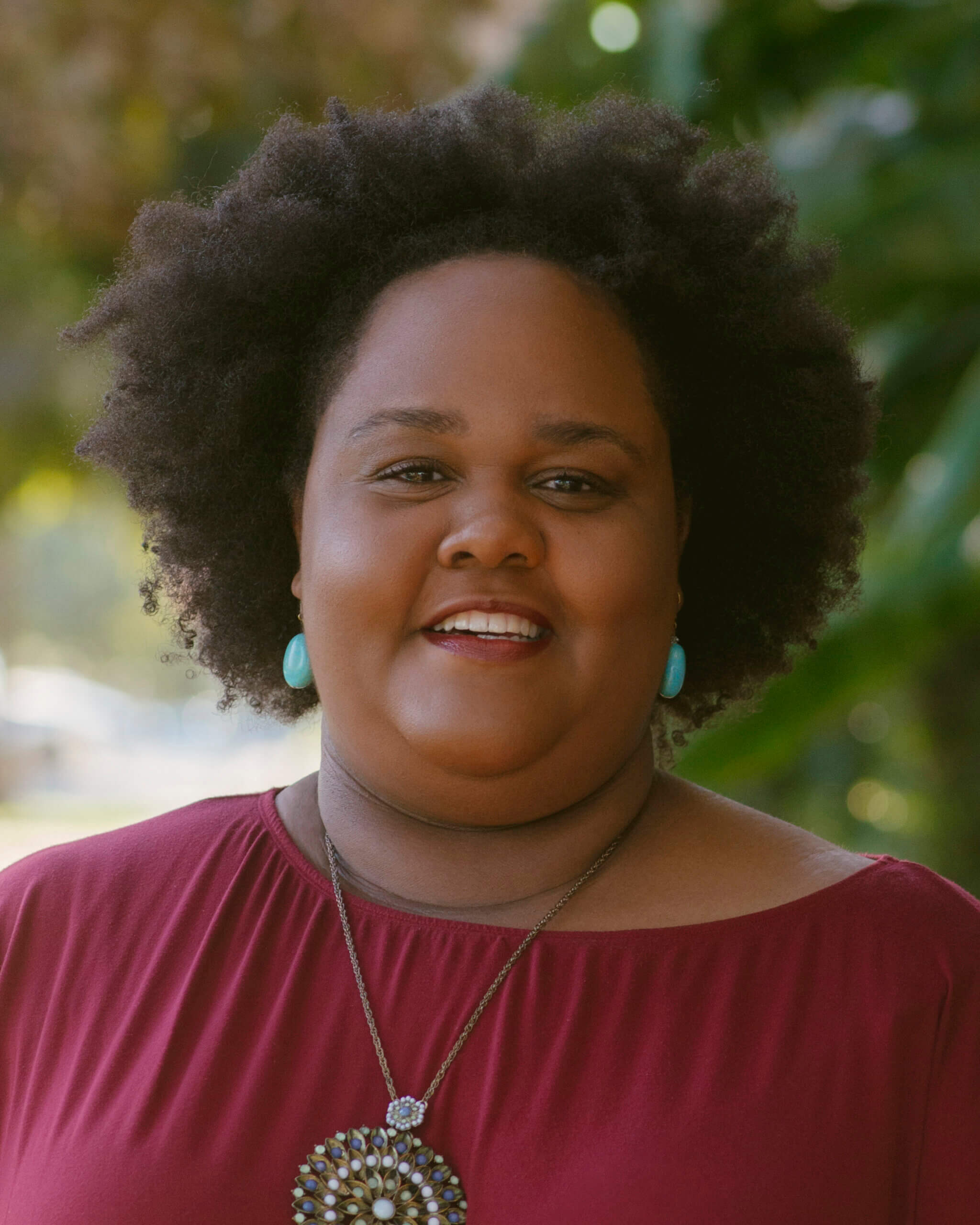 Tiffany Nicely-Williams, LCSW
Licensed Clinical Social Worker
Pronouns: She/Her/Hers
Practice Philosophy
The idea that anyone ever does anything on their own is a fallacy. This includes healing. My first duty as your therapist is to walk with you on your journey.  To have come this far in life, there are places in you that are resilient, adaptable, and beautiful. One of my talents is seeing those places, even if you can't yet, and providing space to grow. I center human connection, acceptance, and patience to help you nurture and expand self-love. You are worthy. Often that simple fact is hard to accept, especially if you have experienced early attachment wounds and/or other traumas. I use a combination of body-focused and psychodynamic approaches to help clients heal on a neurological, interpersonal, and intrapersonal level.
Attachment
Attachment refers to the ability to form emotional bonds, share empathy with others, as well as enjoyable relationships with other people. Insecure attachment early in life may lead to attachment issues and difficulty forming and maintaining relationships throughout life. When working with children in this area I strive to repair the family relationship. I work with the individual child client alone and also with the family as a group. This approach helps families to build and strengthen the parent-child bond and helps the child develop into an independent, self-sufficient adult. With individual adult clients, I focus on helping the client overcome the effects of negative early attachment issues. I accomplish this by helping the client better explore and understand how their current feelings and behaviors are associated with earlier experiences. I also offer support and guidance around the development of new ways of relating to emotions and others.
Complex Trauma
Complex Trauma encompasses both the exposure to multiple, chronic or recurrent traumatic experiences and the wide-ranging and long-term impact of these experiences. Often individuals who come in with this type of concern have developed difficulties related to their effort to endure and adapt in the face of ongoing adversity. I work with clients in these situations to honor the strength and purpose of their current ways of being, as well as to enhance underdeveloped skills.
Racial Trauma 
Racial trauma refers to the mental and emotional injury caused by encounters with racial bias, ethnic discrimination, racism, and hate crimes. Experiences of race-based discrimination can have detrimental psychological impacts on individuals and their wider communities. This can look like depression, anger, recurring thoughts of the event(s), physical reactions (e.g. headaches, chest pains, insomnia), hypervigilance, and low-self-esteem. In these cases I utilize theories around white body supremacy and internalized racism, coupled with other trauma interventions, to assist clients with increasing self-worth and belonging. 
Other areas
Anxiety
Caregiver Issues
Children and Teens
Depression
Life Transitions
LGBTQIA+ Issues
Schizophrenia
Background
I am a proud Austin native, with a passion for people and the preforming arts. While receiving my BA in New York City, I ran a youth focused Theater of the Oppressed program in the South Bronx. My experience with the population and my education in pedagogy lead me to work with at risk children and differently abled children for seven years. During the course of my time working in education, I became increasingly aware that my true passion was in supporting families and assisting in mending generational curses. After receiving my MSW from the University of Southern California, I became dedicated to helping individuals and families move through trauma and into self-actualization.