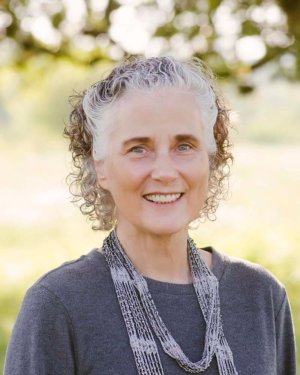 Sydnor Sikes, Ph.D.
Founder
Board Certified Clinical Psychologist
Certified Group Psychotherapist
Healing
Research from many areas, including affective neurobiology, infant development, and attachment theory, are supporting what I have long held to be true—that human change and healing takes place in relationship. The therapist's insights or expert knowledge are only a part of this.
A mysterious potential for growth, healing, development, and correction of faulty patterns exists in the space between two beings—two bodies, two psyches, and two souls. We recognize at a deep level that when we are in distress (feel threatened or hurt), we naturally turn to another person for help. When everything is fine, we are curious and able to explore our world, learn, solve problems, etc. In distress, however, our exploratory ability is suspended and we cannot do things for ourselves that are needed, such as observe without judgment, explore for information, recognize context, and find perspective and common sense. This is particularly true for those with developmental and family trauma, also called attachment trauma.
We can be returned from confused or overwhelmed states to our usual, resourceful selves with the help of psychologists or someone else who has resources at the moment. Psychologists serve as compassionate witnesses, a regulator and container of feelings, and an available, attentive presence for healing. It is as if one's being on all levels can re-template one's faltering system off of a system that is resourceful and has perspective.
Most everyone has experienced this healing and soothing thousands of times from both the perspective of the one in need and from the perspective of the helper. For example, we now know that the attuned behavior of a parent regulates not only the emotions, but the physical well-being (such as the chemistry of the blood!) of a baby. An attuned relationship creates temporary and permanent healing in the brain. How this process works is complex, elegant, and beautiful beyond comprehension. As psychologists assume the helping role, the client is free to place full attention on inner experience—to go inside and trust the therapist to "hold the space" for healing, as well as to structure the work of the session.
SCT Theory
I have 40 years of clinical experience and have been a diplomate in clinical psychology since l984 (one of only a small number of board certified clinical psychologists in Austin). I have worked with a large variety of presenting concerns, many of which source from developmental or family trauma or attachment trauma.
If we choose to work together, my work with you will be individually tailored to meet your needs. I work with individual adults, couples, and groups. Systems-oriented theory, SCT, is especially useful with couples and informs my work. Your process will be actively structured to reach your treatment or life goals. You will learn how to undo the defenses that keep you from knowing how you feel so that you can explore yourself and get to the root of your problems.
I have studied and integrated aspects of many different theoretical approaches to change, especially psychodynamic and systems-oriented therapy from SCT theory. The methods I use are broadly applicable and can be tailored to fit a wide spectrum of psychological concerns. The issues I address most frequently are depression, anxiety or panic, relationship problems (marital and parental), low self esteem or feeling cut off from self, problems with expressing anger appropriately, and existential or spiritual concerns. Additional areas of clinical experience are grief and loss, separation/divorce issues, life transitions, trauma and PTSD, impulse control/addictions, sexual issues, and coping with illness.
For those who choose to explore the spiritual underpinnings of problems,  I have had training in spiritual ministry from a perspective that embraces whatever your background and chosen path. I work with clients from a broad variety of traditions.
Beneath the surface, my ways of working in the psychological realm and the spiritual realm have much in common, but each client chooses the arena in which he or she works, as well as the work he or she does. I will describe my approach within each of these arenas in some detail through the links below for those who are interested in knowing more.
If my description of my work does not resonate with you, I encourage you to keep reading about different therapists to find one who feels right for you. Therapy works! We have an extremely gifted community of psychologists here in Austin! If you want help with a referral to find what you're looking for, or I do not have space in my calendar at the time you call, I would be more than happy to help you find your next step.
Training Therapists
I enjoy training psychologists and therapists in the application of experiential approaches to psychotherapy and in ideas and techniques from SCT. I co-lead a weekly training group with my daughter, Tori Olds, called Minding the Heart (more below) to train people in healing techniques. I am also available for supervision.


Minding the Heart is a weekly training group for psychologists and psychotherapists which focuses on topics such as mindfulness and interpersonal neurobiology, trauma work, attunement training, working with defenses and emotion, tracking the body, attachment in couples work, and relinquishing shame. Tori and I draw on our training in AEDP, Somatic Experiencing, SCT, Tatkin's couples work (PACT), EMDR, and object relations theory. The meetings are didactic a well as experiential, with discussion, demonstrations, and case consultation. We will be beginning another group in the fall. If you are interested in training with us, please feel free to contact me.
"This training group was helpful to me in so many ways, it's hard to know where to begin. Through experiential learning, role-playing, and hearing stories from Tori's and Sydor's practices, I feel much more confident about the application of popular theories and techniques…like I actually know what to say and how to say it, what to do and how to do it….Tori and Sydnor seemed to boil it all down for us, simplify it, and show us how to apply it right away to the benefit of our clients. Bravo and thank you both!"
— Jacey, local therapist
"I wish I had a training like this coming out of graduate school. Tori and Sydnor are a lovely teaching team. They have a wealth of knowledge, wisdom, and experience that they communicate in a way that is easy to digest, inspiring, and incredibly helpful. Both had an open/soft nature which makes experiential work and question-asking easy. Really thankful for this training!"  
— local therapist
Background
I grew up in Virginia and graduated from Randolph-Macon Women's College in 1969. I then came to the University of Texas at Austin to get my Ph.D. in Clinical Psychology in 1974. My internship was at the U.T. Health Science Center (medical school) in San Antonio. I was married in 1971 to Jev Sikes. Together we started and ran a backpacking camp for teenagers in Colorado for four years during and after graduate school. We moved to Austin and I worked for three years at the Austin Travis County MHMR Center, becoming the chief clinical director for child services. In my private practice, from 1977 to the present, I have taught 10 + year-long training seminars for other psychologists which included extensive reading in psychodynamic theory as well as case consultation. In 1984, I became board certified by the American Board of Certified Psychologists (ABPP).
It was 1990 when I met Yvonne Agazarian at a conference. After sampling her System's Centered Theory, SCT, work in a group of 50 participants, I called her immediately in Philadelphia to ask if I could be trained by her. This was a fascinating and exciting journey, as we 30-40 trainees created the group in which her SCT theories developed (and still develop) to their current state. We provided the data for the ongoing development of the SCT theory and the methods as we learned from using the methods on ourselves and later on others. I've continued SCT training into the present, and use a systems-oriented approach in the therapy groups I lead. I continued to be impressed by the depth of change accomplished with this method. Through the years I've led workshops and given papers at national (AGPA, SCT RI) and regional (SWGPA) conferences.
For relaxation, we have small dinner parties, hike and ski, and enjoy our two grown daughters and their families. Since I gave up tennis 10 years ago, we take walks around the lake after work (our office is across the street from the Hike and Bike Trail).
Professional Associations
American Board of Certified Psychologists
American Group Psychotherapy Association (certified group psychotherapist)
Systems Centered Training (SCT) and Research Institute
American Psychological Association
Texas Psychological Association
Austin Group Psychotherapy Society
National Register of Health Service Providers
Austin Society for Psychoanalytic Psychology
Somatic Experiencing Trauma Institute
Sydnor Sikes, Ph.D., CGP is one of only a small number of Board Certified Clinical Psychologists in Austin.
You may follow the below links for more detailed information about my therapeutic approach.