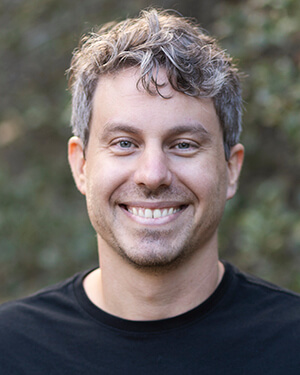 Stuart Irvin, PhD
Postdoctoral Fellow
Supervised by:
Katie Fahrner, PhD
Pronouns: he/him/his
Hello!
Thank you for visiting my page and considering Deep Eddy Psychotherapy. I'm a provisionally licensed psychologist who works with adults and adolescents looking to make changes in how they feel and function. I currently offer individual and group counseling services to help people better understand themselves and their relationships with others.
Practice Philosophy
More than 20 years of research have shown that mental illness and mental health are two related but different things. As a psychologist my goal is not merely to help reduce symptoms of mental illness but also to develop your mental health and well-being. I take a flexible and integrated approach to therapy, using evidence-based methods informed by systems theory and training in humanistic, cognitive-behavioral, psychodynamic, and interpersonal therapies. I strive to provide my clients with a space that feels collaborative, safe, and empowering while still challenging them to grow.
Areas of Specialty / Clinical Interests
Trauma, PTSD

Anxiety, Panic Attacks

Depression

Schizophrenia Spectrum and other Psychotic Disorders

Suicidality

Interpersonal Stress/Conflict
Background
I grew up in Sugarland, TX and attended Baylor University, where I earned a BA in Psychology in 2008. I completed graduate studies at the University of Texas at Austin, earning an MA in Counseling Psychology in 2016 and a Ph.D. in Counseling Psychology in 2021. 
Throughout my graduate training, I worked across a range of clinical settings with diverse clients of all ages. I have provided psychotherapy and psychological assessment services at community mental health centers (Tejas Family Guidance Center, Capital Area Counseling), college counseling centers (St. Edward's University, The University of Texas at Austin), the Austin State Hospital, Integral Care, the U.S. Department of Veterans Affairs, and Austin Neuropsychology. In 2019 I completed my pre-doctoral internship at Hutchings Psychiatric Center in Syracuse, NY, with a focus on treating adolescents and adults with severe mental illness.
In my spare time I enjoy playing video games (Mega Man, Castlevania, Zelda, Resident Evil), watching new and old movies, reading books and comics, exercising, motorcycling, and being out in the sun. I am a gigantic fan of the Alien films (so much that I named my maltipoo Ripley).