Stephanie Blackburn, LMSW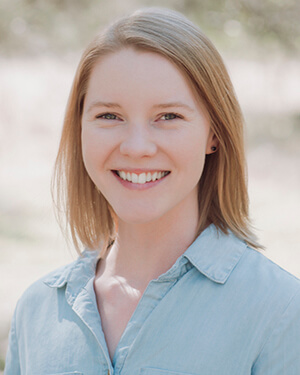 Stephanie Blackburn, LMSW
Licensed Master Social Worker
Supervised by:
Allie Millette, LCSW-S
Pronouns: she/her/hers
Hi and welcome! My name is Stephanie and I'm so glad you're here.
Practice Philosophy
I believe therapy is a place for healing, change and growth and that all of this can happen most deeply within the context of a safe and supportive environment. As a therapist, I strive to create safety by focusing on the therapeutic relationship, being empathetic, non-judgemental and inclusive, practicing cultural humility and seeing each client as a whole person. We are more than just what brings us to therapy. I believe our identities, the roles we hold and those that have been placed on us, our relationships and belief systems all play a part in how we interpret and respond to the world around us. These are important aspects of who we are, which makes them important aspects of the healing process as well. My hope is that our time together is a place where you can be free to bring all parts of who you are, while feeling encouraged and building greater capacity to experience a more connected and authentic life.
My Approach
I am a naturally curious person and in session, I aim to be open-minded, humble and collaborative. I take a trauma-informed and strengths-based approach with all of my clients.
I believe in the importance of gaining concrete tools to utilize in everyday life to get you closer to where you want to be. I also believe it's important to take time to explore what is going on beneath the surface to gain greater awareness and understanding and ultimately bring about more healing. Together we can explore thought, relational and behavioral patterns, challenge unhelpful beliefs about ourselves, process past experiences and pain that we carry and learn to regulate our nervous systems.
I utilize an integrated approach built from a foundation of mindfulness, dialectical behavioral therapy and systems theory. We will work together to design a treatment plan based on your goals and will adjust as needed throughout the process.
Areas of Interest
I enjoy working with adult and teen individuals that are experiencing depression or low mood, chronic stress, trauma, anxiety, suicidality, relational conflict, life transitions and substance use. I am open to incorporating aspects of spirituality or religion and exploring other areas of wellness including nutrition, sleep and movement.
About Me:
I spent most of my growing up years in Memphis, Tennessee before moving to Texas towards the end of high school. I completed my bachelor's degree in psychology at the best university in the world, Texas A&M (Whoop!) and moved to Houston to complete my Masters in Social Work at the University of Houston. I have had the privilege of working in a variety of settings including a crisis line for people experiencing domestic or sexual violence, a residential treatment facility for women experiencing homelessness and working toward sobriety, as well as an intensive outpatient setting for teens struggling with suicidality and addictive behaviors.
I love people, animals and a strong cup of coffee. Outside of work you can find me enjoying food, spending time with my family, being in nature, exercising, listening to music or watching a comedy series.