Steffanie Strawbridge, LCSW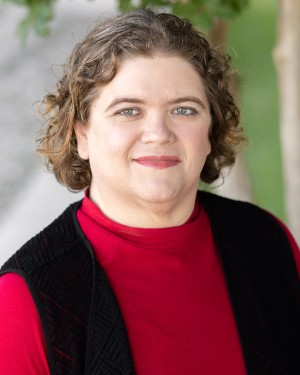 Steffanie Strawbridge, LCSW
Licensed Clinical Social Worker
Pronouns: she/her/hers
Hello!
I know that finding a counselor can be as hard as deciding to do counseling. There are so many options for wonderful therapist, so I appreciate the time you are spending looking at my biography. Whether I am the right fit for you or not, I wish you the best in your journey.
Practice Philosophy
I believe that everyone needs someone who will give them a safe, non-judgmental place to work through problems or stresses. I see the role of a therapist as someone who dives into the deep end of your emotions/problems and helps guide you on how to swim your way out. I will be there if you start to drown to help keep your head above water, but I will also help you develop the skills to get out of the deep end and know how to navigate it should you end up there again.
I strongly believe that no one lives in a bubble and that when we start to make changes, even when those changes are needed, all aspects of our life feel the impact. Through my work with clients, we look not just at how the problem impacts you as a person, but all aspects of life – work, school, community involvement, family, friendships and much more. We also look at and work out how changes could look and how to handle barriers that might development to sidetrack change.
I am a clinical social worker who has close to 20 years of experience working with children, adolescents, and their families. I have worked with a wide range of both typical and non-typical issues related to children and adolescents, including substance abuse, gang involvement, domestic violence, trauma, school issues, and family stressors. Through my years of working with clients, I have discovered the amazing ability for people to overcome and thrive. I have seen how play/expressive arts are the best medium for children/adolescents to work through their issues, access their emotional depths in an age appropriate and comfortable way.
Specialties
While I work with a wide variety of clients of all ages, the areas that I have special knowledge and training are Attachment issues, Adoption, Kinship Care, Child Abuse, Domestic Violence, Parenting, Behavioral Issues in children, and general Trauma.
I have done a lot of work with individuals, therapeutic and educational groups, as well as families. I am trained in Trust Based Relational Intervention (TBRI), Play Therapy, Theraplay, EMDR, TraumaPlay and much, much more. I am also a board approved supervisor and consult with other social workers and LPCs in a variety of areas including ethical dilemmas, intervention strategies and treatment plans.
Background
I grew up in Fort Worth in a large, connected family. I attended undergrad at TCU where I majored in Social Work and minored in English. After finishing my bachelor's degree, I started working full time while working on my master's degree in Social Work at UTA.  I have been a licensed social worker since 2003. I have worked in a variety of areas including drug and alcohol prevention/intervention, all levels of educational settings, domestic violence shelters, adoption, and private practice. In my free time, I enjoy cooking, baking, reading, and spending time with my family.