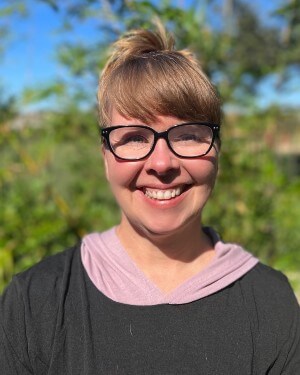 Selena Tyler, LPC-S
Licensed Professional Counselor
About Me
My name is Selena, and I am a seasoned therapist with more than ten years of experience.  I have lived in Austin for most of my adult life after growing up in Nacogdoches and Conroe.  I spent a great deal of time in theater, and I finally settled on Counseling as a profession in my late twenties.  I was afraid of not being a good fit for the position, but when I sat down with my first client, I knew it was right.  
I am aware that I will never be the best therapist for everyone, but I do speak the same language as certain clients – and when we click its what growth is built on.  
I have been trained in working with people suffering with substance misuse, and I am trained in utilizing EMDR for trauma.  I enjoy using the theories behind ACT (Acceptance and Commitment Therapy).  The basis behind the therapy is rooted in accepting the challenges we are faced with everyday.