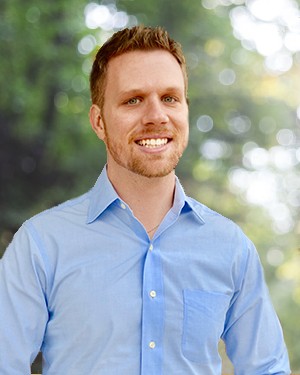 Ryan Smith, LPC-S, NCC
Licensed Professional Counselor
Pronouns: he/ him/ his
My Background
I am a licensed professional counselor in Texas and have 10+ years of experience working with a variety mental health issues and ages. I specialize in working with the LGBTQIA+ population, with anything from helping people through the process of figuring out their identity to relationship counseling to coping with any oppression they might face. I have participated in trainings that have provided me with extensive knowledge about how to sensitively and effectively help people that identify themselves as part of the LGBTQIA+ community.  When my career started, I worked with individuals with anger management needs and currently have a comprehensive amount of experience with families and helping parents through any issues they might be facing.  I have experience working with clients as young as 4 years old to clients in their senior years of life, and everything in between.  I am passionate about my role as your counselor, and I believe you will pick up on that passion from the very start of our journey together.   
My Approach
I have knowledge and practice of many prominent counseling theories and will adapt my counseling approach to your needs and goals. I tend to implement a solution-focused approach in order to not only focus in on what your goals are, but also to get you to those goals as quickly as possible. While we develop solutions for your goals, I tend to think outside of the box and try to find unique solutions that are catered to you individually. I enjoy using cognitive-behavioral techniques (CBT) to confront anything that is standing in the way of your goals and to promote positive thinking. On top of developing cognitive tools, I find that it is also helpful to develop tools that focuses on the body's reaction.  Using points from Dialectical Behavior Therapy (DBT), I will guide you in methods that can be a great addition to the cognitive tools to help your body calm in order to process through your thoughts more clearly.  
My Counseling Personality
I am a kind-hearted and a very open-minded counselor and am proud to be accepting of all walks of life. I am able to incorporate religion-based counseling but am also open to working with individuals that are anti-religious and/or varying beliefs. I am eager to help you achieve your goals and would love to hear what concerns you have.  I believe that my clients are the experts of their lives, and I will work to use your expertise and perspectives to work towards succeeding in your goals.  Therapy can be a very vulnerable experience and helping you to be comfortable is a priority of mine.  Looking for help is a monumental step towards change, and I hope that I can work beside you through the next steps!
LGBTQIA+ related issues
Stress, anxiety
Depression, self-esteem issues
Religious issues
Guilt, shame
Codependency
Sexual addiction
Infidelity
Dysphoria
Forgiveness
Polyamory/Nonmonogamous relationships
Sexual dysfunction, intimacy issues
Attachment and abandonment issues
Mindfulness

   

Relationship issues
Communication issues
Parenting issues, family conflict
Motivational interviewing, addictions
Trauma, abuse
Eating disorders
Anger management
Young adult issues
Autism, Asperger Syndrome
Dating, commitment issues
Workplace issues, career difficulties
Divorce, separation
Adoption, foster care
Loneliness
License and Certification
Licensed Professional Counselor (#67833)
National Board Certified Counselor