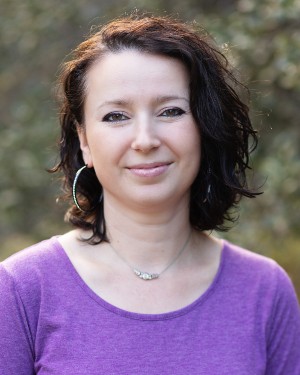 Practice Philosophy
My natural approach to people is very humanistic. A central value of mine is being compassionate, non-judgmental and accepting towards others. I value genuineness, warmth and kindness when connecting with my clients. I believe in the crucial role of the relationship between myself and the client as the primary mechanism of change. Within a caring, safe and trustworthy relationship can we work together towards self-exploration, insight and change.
I find that most of the struggles and pain that brings clients into my office stem from hurtful relational experiences. As a result, people have a hard time accepting and loving themselves, which may cause anxiety, self-doubt, negative self-talk, issues in intimate relationships and emotional pain. I believe that if a client can learn to love, accept and nurture themselves, then many of their issues would be resolved. Such change often happens in a context of a loving and caring relationship with the therapist, and an emotional exploration of significant experiences and relationships.
I am drawn to the role of emotions in therapy. I believe that emotional insight leads to a more lasting change than a cognitive understanding of one's issues or merely learning coping strategies and techniques (though we can certainly work on those when necessary). I work in the here-and-now and am curious about my clients' emotional experience in the moment. In my work I mainly draw from humanistic and psychodynamic theoretical perspectives. However, I tailor my approach towards the unique needs and personality of each client. As such, we spend the first few sessions getting to know each other and together creating a plan for therapy that feels right.
Adolescents & Young Adults
I have a lot of experience working with teenagers and college students. I enjoy helping young adults discover their true identity, and learn to understand and love themselves more deeply as they embark on the exciting journey of adulthood. Often we learn to be a certain way in order to survive the circumstances of our home life and to adapt to the complicated family dynamics. However, as young adults leave their home and start a life of their own, it may be helpful to examine the coping mechanisms that they have learned to rely on. It may be that in the new adult life these coping strategies no longer work and may cause issues in personal or professional life. Together, we can find new, more adaptive ways of being with oneself and others.
International Students and Immigrants
I also have experience working with international students, and being an immigrant myself, this is a particular area of interest of mine. I have a deep appreciation for the struggles of adjusting to new culture and leaving your home behind. While oftentimes this adjustment simply needs time and patience, I can help you work through the culture shock, acculturation, grief, fear and other complex feelings that get often triggered by such major life change.
Depression & Anxiety
Finally, I have experience working with depression and anxiety. I've seen cases of various severity, and have a lot of compassion for these struggles. Learning to "be friends" with your anxiety is not an easy task, but together we can find ways to help you move forward and live a fuller life. Similarly, depression can leave you feeling like you are fighting a losing battle, but you don't have to do it alone. Together we can figure out the roots of your depression and ways to find relief.
Background
I was born in Moscow, Russia, and my Russian roots are very important to me. I still observe Russian holidays and traditions, and am fluent in Russian. Throughout my childhood I traveled with my family, moving from Russia to Japan, then to Germany, and finally coming to the U.S. as a teenager. I continued moving around the states to finish my degree. I received a Master of Education in Counseling from the University of Oklahoma in Norman, then finished my Ph.D. in Counseling Psychology at the University of Louisville in Kentucky, and completed a year of internship at Suffolk University College Counseling Center in Boston. I moved to Austin in August 2017 and am excited to make Texas my new (and hopefully permanent) home. I am married and a mother to a daughter. When I am not working or spending time with my family, I enjoy reading, watching movies, traveling, being out in nature, cooking and crafting.