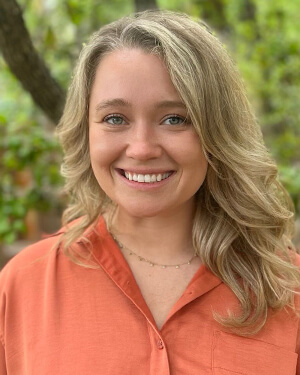 Merrik Hetherington, LPC
Licensed Professional Counselor
Hi! I'm Merrik Hetherington a LPC – Licensed professional counselor who works to spark change in people's lives.
I work with children, teens, parents, young adults, and families (nuclear, separation/divorce, and blended). Counseling is BIG stuff, and it takes courage to start the process. I believe that each of us has the ability to make powerful, positive, growth-oriented changes in their lives, I strive to build a relationship of trust with my clients so we can tackle lifes chaos and challenges. Unique to me, I like to employ humor into my sessions and engage with my clients through different modalities aside from traditional talk therapy including games, art, music, and writing. Finding the right therapist may arguably be the most important part of the counseling process and so if you feel like we are a good fit for one another, let's connect!
My Specialties
Though I work with all ages, couples, and in group settings- I love getting to work with children/teens and their caregivers because it can not only improve their relationship and connection but also better support the child in reaching their goals. With that in mind, I take a collaborative approach to therapy and work towards providing the family with support while meeting my clients individual needs.
 I specialize in the following areas:
ADHD- Attention Deficit Hyperactivity
Anger/Aggression
Anxiety
Conflict resolution
Depression/Self Esteem
Impulsivity/ Risky behavior
Bullying/Friendships
Oppositional Behavior
Blended families/separation/divorce
Family Conflict
Child/Adolescent Trauma
Parenting
Substance/Alchol use in Teens
Teen Dating Violence
Treatment Modalities
I would say that my work's foundation is built upon empathy and compassion that infuses different frameworks such as Motivational Interviewing, Mindfulness, Solution Focused Therapy, Cognitive Behavior Therapy, Family Systems, Dialectical behavior therapy and Strength Based Therapy. Additionally, I have specialized training in working with families in Parent Child Interactive Therapy (PCIT) to help kids 2-6 Years old by encouraging positive interactions between parents and children and by training parents how to implement consistent and nonviolent discipline techniques when children act out.
Background
I was born and raised here in Texas, and for my undergraduate and Graduate school degree went to The University of Texas at San Antonio, where I earned my Masters in Clinical Mental Health Counseling. I have experience working across multiple domains, including a residential hospital, Juvenile Detention Center, and for The University of Texas Health Science Center- San Antonio as part of the TCHATT team. Outside of work, I enjoy watching movies, hiking with my dog Artemus, going on adventures with my friends and family, listening to live music, and trying all the amazing food spots here in Austin!