Matthew Snapp, PhD, LMFT, CGP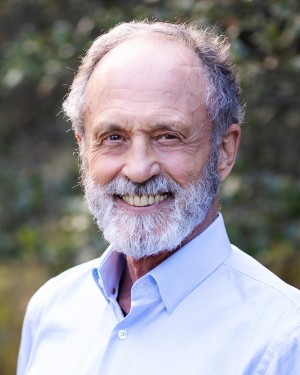 Matthew Snapp, PhD, LMFT, CGP
Licensed Psychologist
About Me
My current work as a psychologist is informed by a broad range of training and experience. Early in my career, I was primarily influenced by Behaviorism, which helped me understand how to reinforce desired behaviors. My work would then become Neo-Analytic, Object Relations-based, which was helpful in understanding the psychodynamics associated with our thoughts and behaviors. A third significant influence was my study of Transpersonal Psychology, which added the spiritual dimension to understanding the self. My clinical work next became influenced by my experiences in organizational psychology and executive coaching, which highlighted an emphasis on success versus pathology. Taken together, these orientations all inform my current clinical practice: however, I find myself most frequently combining psychotherapeutic and coaching skills. 
After about a decade of working with individuals, couples, families, and groups, I had opportunities to extend my work to organizations. Fortunately, opportunities arose in Management Consultation and Executive Coaching. My work became informed by the consulting and coaching I had the privilege of providing to individuals and teams, nationally and internationally, in governmental agencies, and Fortune 500 & 100 Companies. Because of the population I was now serving, the focus of my work shifted from understanding and treating problems, to identifying and building on strengths. We all have issues with which we must learn and grow, but it is important that we can also identify our strengths and shift our attention to utilizing and building on those strengths in our present lives.  We can focus on the solutions – practical, attainable solutions that can be easily understood and acted upon.
An added value of this strengths-perspective is that, for those who tend to overfocus on what's going wrong and have a sense of helplessness around overcoming problems, it is helpful to see problems in a larger context and understand we are not actually alone in the problem. For a simple example, we can view a problem with a specific partner as not being just about the individual and specific behaviors. We can instead use the experience to learn how to be a more effective partner in all relationships. Another example might be, after gaining some understanding of a personal concern, we then seek to understand how it might relate to meaning and purpose in our life in general.
In short, my journey through clinical practice has taken me from traditional behaviorism to an integrated view of the self who seeks to be successfully embedded in social relationships and organizations. At this time in my practice, I see myself as a psychotherapeutically-oriented coach who can best support others in their exploration of the personal and spiritual dimensions of their life and build upon their strengths to thrive.
Most Recent Publication
"The Role of Spiritual Care and Healing in Health Management", Adv Mind Body Medicine. 2020;35(1).
Licenses and Certifications
1971 – Texas State Board of Examiners of Psychologists, License # 2-0822.
1992 – Texas State Board of Examiners of Marriage and Family Therapists, License # 4284.
1993 – Diplomate, American Academy of Psychologists Treating Addictions.
1995 – Member, American Academy of Psychotherapists.
1995 – Member, National Register of Certified Group Psychotherapists.
2002 – Certified Executive Coach, Worldwide Association of Business Coaches
Memberships
American Psychological Association

Texas Psychological Association

Capital Area Psychological Association

American Group Psychotherapy Association

Austin Group Psychotherapy Association

Austin Society for Psychoanalytic Psychology

American Academy of Psychotherapists

Academy of Psychologists Treating Addictions

National Association of Business Coaches