Maria Elena Garcia, LPC, NCC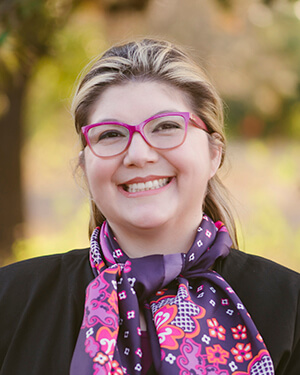 Maria Elena Garcia, LPC, NCC
Licensed Professional Counselor
Practice Philosophy
The focus of my current practice is working with teens, and adults. My approach to therapy is warm, heart-based, and client centered. My goal is to create a safe space, where you can feel free to share and explore what is on your mind, and in your heart. I see therapy as a partnership. You are the expert on your life. My role is to support you in the exploration of your internal landscape, as you gain insight and understanding into the intrinsic motivations that impact your emotions and behavior.
I am an alumna of Naropa University's Graduate School of Psychology. Part of my training as a therapist included being a client. I think this helps my clients feel more comfortable knowing that I have experienced from both sides how therapy unfolds. Additionally, I am board certified by the National Board for Certified Counselors, licensed in Texas and Colorado, and am a member of the American Counseling Association.
Here is an explanation of my specialties:
Transpersonal counseling is based on the interconnectedness of all things, including connection to self, loved ones, and the environment.
Mindfulness based therapy builds present moment awareness of the emotional, mental, and physical form to help us manage difficult emotions. By listening to ourselves, we are able to offer kindness, compassion, and support to the places within asking for attention. We gain insight and understanding into our thoughts, feelings, and behaviors through this exploration. And, as a consequence of this, we are able to process and work through difficult emotions, so that we can progress towards the lives that we want.
Finally, I offer additional expertise working with issues related to inclusion, diversity, and identity. These aspects of life can impact us in different ways, and interactions that we have with others can impact how we view and feel about ourselves, and our world. I can support you in finding the strengths in your uniqueness, and appreciating the gifts that you bring to the table. I also offer a safe space to explore topics that are very complex and/or difficult. I am also bilingual in Spanish.