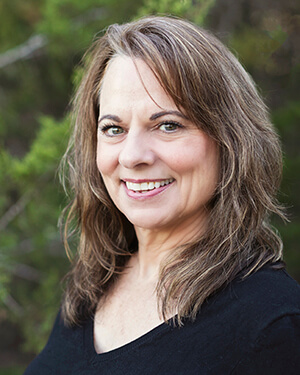 Leslee Fray, LCSW
Licensed Clinical Social Worker
Pronouns: she/her/hers
Hello!
Sometimes the hardest part of the journey to healing and self-growth, is deciding to reach out for help.   It can be just as daunting to find the right therapist, someone you feel is supportive, non-judgmental, and safe, and I think a sense of humor is always important. Here is a little about me so you can decide if we might be a good match.  If you are interested, please let our scheduling team know – I would love to meet you.
I Work Especially Well With:
Teens (16 to 18)
Young Adults (18 to 25)
Adults
Adjustment and life transitions

Anxiety and stress

Depression

PTSD caused by single incident, historical, or combat trauma

Medical provider stress

Grief, death and loss

Men's issues

Childhood sexual and emotional abuse.

Anger management

Relationships with family and peers
Places I've Worked
Child and teen outpatient program

Medical clinic

Private practice

Victim services

Veterans Healthcare

Psychiatric hospital
How I Work
My approach is very relaxed and interactive.  I like to use a lot of humor and  I always  work with my client to create an approach that works for them.  If things are difficult or something takes place we can't change or control, we often want to try to ignore it, but ultimately, It seeps out somehow. Asking for help can be scary and the journey to healing and growth can be painful. Working with a supportive, empathic, safe, and welcoming therapist can make the process easier and the hard work ultimately rewarding. My goal is to provide a safe environment and relationship to assist you in overcoming the roadblocks to your best life.
One of the reasons I love my work is the honor and privilege of accompanying clients on the journey of self-discovery while being trusted with their fears, hopes, and dreams
A Little Bit More About Me
After working for the Texas State Legislature for 10 years,  I went back to school to earn my Masters Degree in Social Work from the University of Texas at Austin in 2005.  I was born and raised in Missouri but I've been in Texas for a very long time. After all these years it still seems wrong to wear shorts at Christmas.