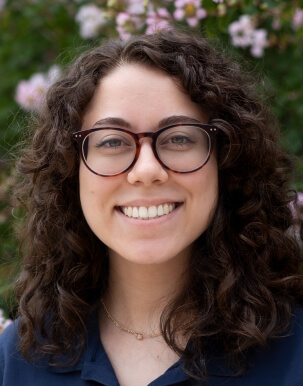 Laurie Gamble, LCSW
Licensed Clinical Social Worker
Pronouns: she/her/hers
Hi there!
I'm Laurie Gamble (she/her/hers) and I'm a Licensed Clinical Social Worker. I'm excited that you've chosen to add therapy to part of your self-care. Look at you taking care of yourself!!
Practice Philosophy
I graduated from the Master of Social Work program at the University of Texas at San Antonio (UTSA), specializing in transformative culturally competent practice with diverse populations. I was raised by my Korean immigrant grandmother and Black grandfather in Killeen, Texas (just north of Austin). Growing up racially ambiguous, I struggled with racial identity development, especially in the midst of experiencing microagressions. This informs a lot of my therapeutic approach. I believe we have to approach healing through a holistic lens and view each person as a part of many systems including their family, community, culture, religion, society, and others. Intersectionality helps us understand that we are more than one "thing." At all times we are carrying and accessing multiple parts of our identity that mix to form something beautifully complex– YOU!
I love to do therapy centered around:
Black, Indeginous, people of color (BIPOC) communities
Immigrant & First Generation Challenges
Millennial Women
Mindfulness & Self-Compassion
Anxiety Management
I also love to offer support for people navigating:
Adjustment/Life Transitions
Family of Origin Issues
Healthy Realtionships
Racial Identity Development
About Me
First things first, I love to eat good food. Korean food is absolutely my love language, but anything rich in an assortment of deep, comforting flavors is everything! I love to travel and learn about new places. I love to do yoga, read, write, and watch a good thriller or two with my husband. Murder mysteries are our favorite– and we love the MCU too! I love my solitude, but I absolutely need my community time also. Family is huge for me– I would not be who I am today without everyone who has gone before me. I used to live in the struggle of being a mixed-race child of an immigrant, but now I live in the beauty and celebration of it. I'd love to help you dig deeper into the celebration of your own identity, whatever that looks like!