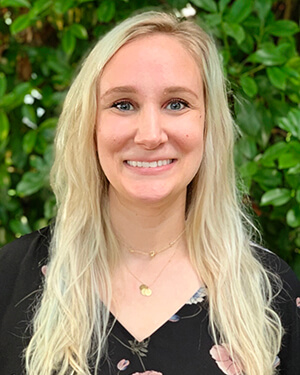 Laura Forrester, LPC-S
Licensed Professional Counselor – Supervisor
Pronouns: she/her/hers
"Shame dies when stories are told in safe places."

— Ann Voskamp
Hello!
Hello and welcome to Deep Eddy Psychotherapy! My name is Laura Forrester and I am a Licensed Professional Counselor Supervisor (LPC-S).  I am so glad you have arrived here and want to take the next step in your healing/recovery journey. I hope the following bio will explain more about me as a therapist to help you see if I am a good fit for you.
Practice Philosophy
I believe in the value of connection and authenticity. My therapeutic approach comes from a deep-seeded belief that all humans are worthy of love and compassion. I integrate person-centered approaches, mindfulness, acceptance and commitment approaches, humanistic/client-centered theories, and several other methods to assist you based on your needs and goals. Using an integrated approach allows me to see each person's needs individually to help them along in their healing journey. I believe that each person needs different things and it is my hope to be available to you to offer guidance, support, empathy, compassion, and acceptance without judgement. I deeply value diversity and inclusivity, and connecting with my clients is of the utmost importance to me. Wherever you are in your life and whatever challenges you may be facing, you don't have to do it alone. I will be with you every step of the way. My goal is to be present for my clients and for them to feel safe in sharing their stories with me.
Clinical Experience & Interests
I work with adult clients and I have clinical experience and interest in the following areas:
Addiction/Substance Use
Eating Disorders
Complex-PTSD/Trauma
Domestic Violence
Personality Disorders
Self-Esteem
Co-Occurring Disorders/Comorbidity
Sexual/Physical Abuse
Mood Disorders
Crisis Intervention
Codependency
Women's Issues
LGBTQIA+ Experiences
Sex Work/Trafficking
About Me
I was born and raised in Dallas, Texas and have worked in the substance abuse/co-occurring mental health field for the last 10 years. Due to personal experiences, I am extremely passionate about inspiring others to move forward and begin healing, despite their addiction or past trauma. I graduated from Texas Tech with my Bachelors of Psychology with a minor in Addictive Disorders and Recovery Studies, and obtained my Masters of Education in Community Mental Health Counseling and Counseling Education. When I am not working, I am chasing around my 4-year-old daughter and spending quality time with my family and girlfriend. I am a huge Brené Brown enthusiast and I love integrating the work she has done in creating shame resilience, within my own life. I love to read, laugh, bury my face in my dog's fur to snuggle, wrap myself up like a burrito with blankets and re-watch TV series/movies because it eases my anxiety of the unknown, try new foods, and sing at the top of my lungs in my car. I hope I can be a part of your journey as you take those next steps and discover yourself along the way!