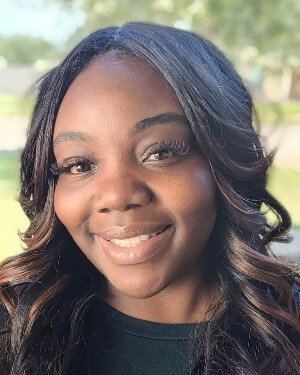 Krystal Humphrey, LPC
Licensed Professional Counselor
Hello! 
My name is Krystal, and I'm a licensed professional counselor here at Deep Eddy Psychotherapy. I wanted to share a bit about myself and how I approach the work to help you decide if we might be a good fit. If you are interested, please let our scheduling team know – I would love to meet you!
Who I Work Best With: 
Young Adults 

Adults 

Women 
Self Esteem 

Relationship Issues 

Issues 

Anger Management 

Anxiety 

Coping Skills 

Depression 

Family Conflict 

Grief 

Life Transitions 

Peer Relationships 

Stress 

Women's Issues 

Christian/faith based counseling
My Background
As someone who personally embraces a journey of mental and emotional health, I am thrilled that you, too, value your own. Welcome to your greater!
When asked why I have chosen this field, I always respond with, "It chose me". I was chosen to enter my own healing process and then pursue higher education at Sam Houston State University to professionally qualify my purpose. I obtained my Bachelor's of Science (2005) and Master's (2009) degrees both from the illustrious college. Since that time I have developed my skill set by working with individuals, couples, and families in a variety of settings that include outpatient psychiatric programs/hospitals, Department of Family and Protective Services, and array of private practices such as Deep Eddy. . 
Now on to something more interesting about myself… 
Admittedly, I am a lover of "reality" tv. I thought for sure I would have outgrown this part of myself at this big age, but not hardly; its a process HA! 
I love to have my perspective on many things challenged and, thereby, broadened just for the sake of my personal elevation. Things such as faith/religion, physical health, personal wellness journeys, and travel are among some of the conversations that can garner my attention. 
Another fun fact is that I visited Germany and nearly applied for dual citizenship! It was beautiful and I cannot wait to return. 
The most interesting fact of all, is that I cannot wait to meet you. So, now that you're here, let's do it. I'll see you soon.