Kathryn Monsey, LCSW, LCDC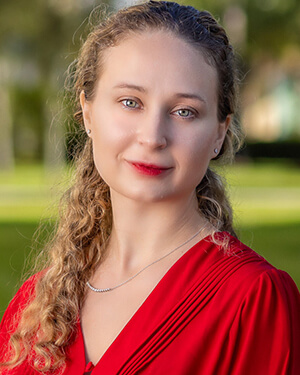 Kathryn Monsey, LCSW, LCDC
Licensed Clinical Social Worker
Licensed Chemical Dependency Counselor
Pronouns: she/her/hers
Practice Philosophy
Recovery starts with change and my orientation to therapy is a straightforward, solution focused approach to get you results. My counseling approach includes addressing current areas of distress in conjunction with focusing on deeper behavioral patterns that have reinforced maladaptive coping skills. To achieve this we focus on family of origin dynamics, self concept, negative self beliefs and barriers to changing destructive behaviors. This process combines targeting thoughts, beliefs and behaviors to support self awareness and progress towards your therapy goals. In this process I often utilize cognitive behavioral therapy, experiential therapies, dialectic behavioral therapy, trauma narrative therapy and eye movement desensitization and reprocessing therapy (EMDR).  My approach heavily centers on collaboration between therapist and client, accountability and a non-judgmental environment to fully explore oneself.
In my professional career I have focused on treating a wide variety of conditions across a broad age and demographic spectrum. I have lived in cross cultural environments in a multitude of states and internationally in Europe. In these experiences I have become particularly aware of the impact of culture as It relates to sense of self and how it may augment the therapeutic process. My goal is to customize treatment using a cultural bound approach. I look forward to learning more about you and any cultural factors that may inform our treatment together. 
Specialties
Some of my additional areas of expertise include the treatment of trauma disorders such as post traumatic stress disorder in the context of military populations. I have worked with active duty military populations and veterans for over seven years across various war theaters (OEF/OIF/ Gulf and Vietnam). I am additionally specialized and licensed in the treatment of substance use disorders. I utilize both abstinence and harm reduction based models to help clients change their relationship with substances. 
Background
I am originally from Oklahoma City and primarily raised in the D.C. metro area (Military brat!). I graduated with my B.A. in Psychological and Brain Sciences from Indiana University where I worked under a research grant evaluating social investment and alcohol use. I continued on to  the University of Hawaii where I participated in ongoing research evaluating genetic impacts on the expression of alzehimers in methamphetamine abusing populations. 
I then went on to graduate with my Masters of Social Worker at the University of Southern California with a focus on military and veteran populations. I am currently returning from living abroad in Germany for the past three years and look forward to working with the local vibrant community in Texas again!
I am an avid lover of all things water related and in particular enjoy scuba and shark diving. If I am not working you can probably catch me on the way to the beach.