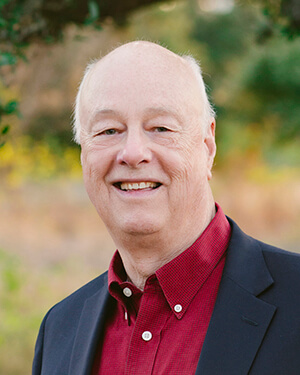 Jev Sikes, Ph.D.
Founder
Licensed Psychologist
Certified Group Psychotherapist
Second president of the Austin Group Psychotherapy Society and Certified Group Psychotherapist with 40 years of experience.
Practice Philosophy
Most of the anxiety and depression many people experience is the result of blocked energy and impulses. We unconsciously defend against the impulse to be intimate, close, or sexual, the impulse to be angry, the impulse to flee, and many other feelings, such as vulnerability, tenderness, hurt, sadness, and loss. Therapy helps people to bring their feelings into awareness, and to have compassion for these feelings, allowing them to "own" them to themselves and others.
The therapeutic process integrates the many aspects of themselves so that they feel more whole and authentic. Over time this knowledge unleashes a lot of energy which permits people to actualize much more of their potential.
Many conflicted feelings are best studied in people's relationships with others. As we focus on these relationships we often see how these conflicts are a replay of childhood dynamics and how these same conflicts get played out with me. Through this process, successful psychotherapy not only relieves symptoms such as anxiety and depression, but greatly improves people's relationships with themselves and others.
Relationship Counselor and Group Therapist
I say relationship counselor because the best way to understand people's feelings is by examining relationships and that is the major focus of my work. By far the most powerful way of engaging in this process is group psychotherapy. Most of the people I see eventually (after one to ten months of individual psychotherapy) end up joining a group, where they can experience and understand how they defend against many feelings in the present moment. These feelings are explored with others who are feeling similarly in a climate of curiosity and tolerance.
Typically individuals in my groups stay for at least a year, permitting members to develop norms which facilitate self-exploration and growth. Members learn to better identify and express their feelings, and to have more fulfilling relationships. Most also report that they are more effective at work, that their friendships are deeper, and that they are better spouses and parents.
Background
I was an English major at Carleton College, where I played on the freshman basketball team and the varsity tennis team. I am still very interested in sports, playing table tennis several times a week.
After college I went to Harvard Divinity School for one year on a Rockefeller Fellowship. I then attended the University of Texas on an NDEA Fellowship and received my Ph.D. in Counseling Psychology in 1971. For four summers toward the end of graduate school and the beginning of my time as a professor, my wife (Sydnor) and I started and ran a backpacking camp in Colorado for adolescents where we did encounter groups, yoga, meditation, and other personal growth experiences in the mountains of Colorado.
The first part of my career was teaching psychology at Texas State University, where I became an Associate Professor. I taught undergraduate courses such as group process, abnormal psychology and human sexuality and relationships, as well as graduate courses in group process. While a professor, I began my private practice. My practice became full-time in the early 1980's. In the mid 1980's I helped start the Austin Group Psychotherapy Society and became its second president. I have led many workshops in Austin and around the country to train psychotherapists to lead groups.
Testimonials
A letter received from an old client:
I have seen therapists on and off since leaving Austin, but I haven't found anyone who felt like they measured up to my experience of working with you. I don't know if you realize how much you helped me. I felt supported and cared for during a time in my life when I desperately yearned for these things. I also felt both safe and challenged at the same time. In spite of my social anxiety, I also can't fully articulate how profound the experience was of being in the adult process group with you and Charlotte. What a gift that was for everyone who was in it. I often think of the group members, and feel a twinge in my heart that is partly that I miss those connections and partly that I hope they are all alie and doing well….I also just wanted to Thank You for being you. For being such a kind and loving therapist to me all those years ago; and for modeling what that could look like for me as I imagined a future for myself [in the field].