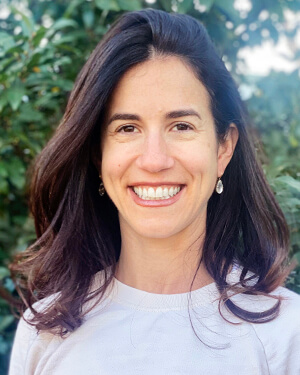 Elizabeth Bentley, LMSW
Supervised by:
Richard Wallace, LCSW-S
Pronouns: she/her/hers
Practice Philosophy
In therapy, I like to create a safe space for my clients to be fully seen and heard, particularly during periods of distress, life transitions and other significant events in their lives.  I work with my clients by exploring their experiences and reflecting on their thoughts and emotions.  I guide them as they explore connections with past experiences and the present.  I bring my natural warmth and empathy to my work, which helps me form strong connections with my clients.  I have training and experience working with individuals who are experiencing a variety of challenges such as: depression, anxiety, life transitions, fertility, sexuality and trauma.
About Me
Hi, my name is Elizabeth Bentley. I was born in Houston, Texas and lived in New York City for the last eighteen years. I am so thrilled to be back in Texas and working at Deep Eddy Psychotherapy.  In 2018, I graduated from Adelphi University with a Masters in Social Work and a focus on trauma.  During my training at Adelphi, I worked with children and adolescents in foster care and with trauma survivors.  Upon graduation, I became a therapist at a well regarded group practice in NYC.  Before becoming a therapist, I was an elementary school teacher in New York City.  My diverse experiences in the work place have prepared me to optimize outcomes in the treatment setting.
When I'm not working, you can find me chasing after my three children, going for a run, playing tennis, reading books and spending time with my friends and family.