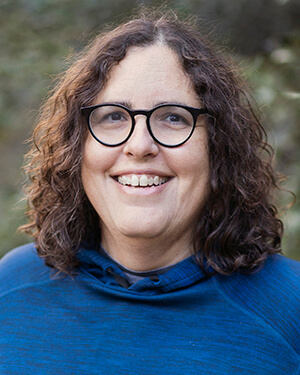 Elan Lepovic, PhD
Licensed Psychologist
Pronouns: he/him/his
Welcome!
My name is Elan, and I am glad that you are taking care of yourself by considering psychological services.
Clinical Approach
My approach to psychotherapy combines compassion-focused, heart-centered, relational, experiential psychotherapy with evidence-based practices to address your whole self. I will collaborate with you to help you to live according to your values, and I will help you untangle the stuck places in your life.
I typically use the first couple of sessions of therapy to get to know you and begin to develop trust and safety. During our initial meetings we can determine if we are a good fit for each other.  I will create a space to hear and honor your story and get a sense of what brings you to therapy.  Then we will work together to collaborate on the best way to proceed. 
Typically, there are three mechanisms of change that I promote in my practice of psychotherapy. The first is the therapeutic relationship itself. I strive to engage in deep listening to create a space where you can share of yourself and explore your experience, while I meet you with a warm, open, humorous, and compassionate stance.
The second mechanism of change is psychoeducation on practical tools and skills that promote psychological well-being. I might encourage you to find ways to practice these tools and skills outside of the session.  Much of the process of therapy occurs outside of the session as you use these skills and tools out in the world and have new experiences that disconfirm previous limiting beliefs.
The third mechanism of change is through experiential work.  This might include exploring aspects of your experience in mindfulness, role plays, discovering and connecting to your core values, working with different parts of you that are in conflict, processing past trauma, grief work, and work with your inner critic. Part of psychotherapy is working together to create corrective experiences to resolve stuck points in your life and to create a greater sense of integration within yourself.
I am an integrative therapist that draws upon a wide range of modalities including second and third wave cognitive-behavioral therapies (ACT, CBT, CFT, DBT), psychodynamic therapies, and experiential therapies to create a therapeutic experience tailored to your needs.
As a generalist, I enjoy working with teens and adults on a wide range of issues. One of the things I value about being a psychotherapist is getting to know people with different identities, beliefs, and worldviews and seeing our shared humanity. My training includes work in community mental health, an LGBTQ counseling center, the VA, and university counseling centers. I strive to create a space where people from all walks of life are welcome.
Depression

Anxiety

PTSD / Trauma

Life Transitions

Relationship Difficulties

ADHD

Grief and Loss

Social Anxiety / Social Skills

Sleep Difficulties

Motivation / Procrastination

Gifted / Twice Exceptional
About me
Psychology is a second career for me. I initially obtained my B.A. in Computer Science from Rice University and then worked in the tech industry for startups and large companies as a software engineer, consultant, and manager. I eventually realized I wanted to do work that was more people-oriented and heart-centered, so I switched fields.  One of the things I love about psychotherapy is that it is a practice that integrates head and heart. In my studies of psychology, I pursued an M.A. in Holistic Counseling Psychology at JFK University to learn the art of psychotherapy and a more traditional Ph.D. in Clinical Psychology at Palo Alto University to learn the science of psychotherapy.
Outside of work, I enjoy performing improvisational theater and l have been a part of several different improv troupes. My dissertation focused on improv and positive psychology. I also love various forms of partner dance including contra dancing, waltz, and Victorian dance. I enjoy freeform dance such as Ecstatic Dance, Biodanza and Five Rhythms as well.  Also, I am a big geek, and enjoy nerding out on board games, card games, video games and LARPs.