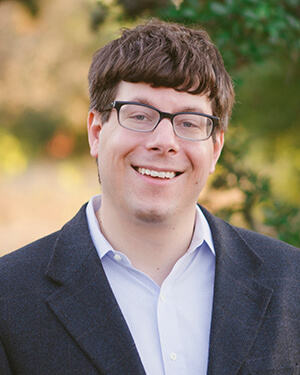 Daniel Wendler, Psy.D.
Licensed Psychologist
Pronouns: he/him/his
Therapy approach
Every therapist has his or her own style, so I thought I'd explain a little about mine so you can see if I'm a good fit for you.
First, my therapy style is emotion-focused. That means that I'm going to be curious about what you're feeling in the moment as we talk together, and I'm going to encourage you to allow yourself to experience feelings that you normally push away. See, when we suppress our emotions, it's kind of like holding a beach ball underwater – it takes a lot of effort, and eventually the ball (and your feelings) explode out anyway. By learning to listen to your emotions instead, you won't have to work so hard all the time to push your feelings down, and your feelings won't feel so scary.
Second, my therapy style is collaborative. This means that we work together to figure out which topics to discuss and what strategies we try first. I'll play the role of guide, offering ideas and suggestions, and you'll be the one in the driver's seat, making the decision about what path we set off on. This also means that I'm not going to tell you what you should do – instead, I'll help you figure out for yourself what you want and need.
And finally, my therapy style is deeply practical. This means that I help you to make real change in your life, not just gain abstract "head knowledge." Of course, we'll spend some time helping you gain new insights into yourself. But we'll also make sure to spend plenty of time practicing new skills and trying out new ways of relating to yourself and to others. That way, when you leave the therapy office you'll be ready to take action and see a real difference.
Young Adults & College Students
Being a young adult is exciting, but comes with a lot of challenges. Figuring out who you are, growing in independence, navigating relationships with family, friends, and partners – there's a lot to work through! These challenges can be exacerbated when you're also a college student and have to navigate the stresses of classes, homework and grades. The good news is that I've worked extensively with young adults. If you're looking for a listening ear and some helpful guidance as you navigate your way through adulthood, let's talk!
Loneliness & Making Friends
Humans are social creatures – none of us were built to be alone. But making friends (or deepening the friendships that you already have) can be really tough. Many people struggle with feelings of loneliness and disconnection, and if that's been your experience, I'm here to help. Whether you're a social butterfly or a total wallflower, it's possible to build amazing friendships and find a satisfying social circle. I have a lot of experience helping people achieve their social goals (I even wrote a website about it), and I'm ready to help you, too!
Thoughts of suicide
When you're experiencing thoughts of suicide, it's hard to know where to go. The good news is that there is help available. I'm experienced in working with clients experiencing suicidal thoughts, and together we can help you to find new hope and keep yourself safe.
Other Areas of Clinical Experience
Depression, anxiety, trauma, interpersonal relationships, identity development, kink & BDSM relationships, and religion & spirituality.
Background
I attended Westmont college and completed a bachelor's degree in business, then started a career in marketing. While working for an online pet supply store, I quickly discovered I didn't want to spend the rest of my career selling dog food. Instead, I realized that I cared most deeply about helping people learn to love themselves and love others, and psychology was the career that would facilitate that. This led me to complete a doctorate in clinical psychology from George Fox University and an APA-accredited internship from University of Houston.  I'm excited to now be a part of the Deep Eddy Psychotherapy team. During my graduate training, I received extensive training in individual and group counseling as well as crisis intervention. Outside of work, you're likely to find me playing Dungeons and Dragons, lifting weights, or taking a nap. You can learn more about me at DanielWendler.com