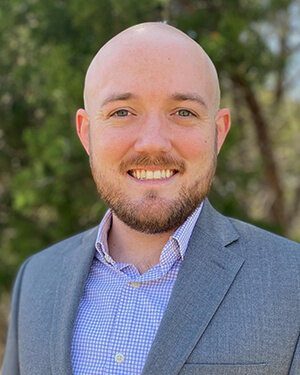 Daniel Singelyn, PsyD
Licensed Psychologist
Pronouns: He/Him/His
Postdoctoral Fellow
Hello!
My name is Daniel.  I am a therapist with Deep Eddy Psychotherapy.
I believe that finding the "right" therapist for you is important. While I believe that you would be able to work with all therapists successfully, each therapist is unique. Every member of the Deep Eddy Psychotherapy team offers a different perspective and approach. Starting with a therapist that you feel may be a better "fit" with your personality and values may facilitate an easier and more comfortable transition into the therapy process.
Below I have included some personal and professional information about myself. Additionally, you will find a list of concerns that I commonly address in therapy. I encourage you to review the biographies of a few therapists to make a more informed decision for yourself.
About Me:
Born and raised in Southern California
Love spending time with my family and my two pugs
Received my doctorate in Clinical Psychology from Alliant International University in Los Angeles
Previously practiced in various locations including a men's correctional facility, an interdisciplinary chronic pain clinic, an academic medical center clinic focused on Alzheimer's and other memory concerns, and a VA health care center
Film and Music enthusiast
Anger and Outbursts
Anxiety and Stress
Assessment / Testing (See section below)
Cognitive-Behavioral Therapy
Depression
Meditation and Relaxation
Mindfulness
Relationship Concerns
Social skills
Working with Men
Grief and loss