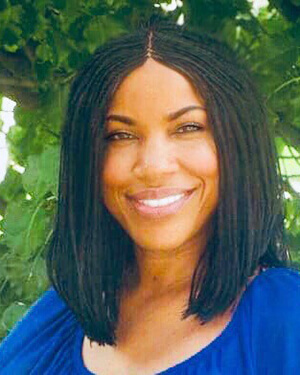 Cheryl Foster, LCSW-S
Licensed Clinical Social Worker – Supervisor
Pronouns: she/her/hers
"Only when we are brave enough to explore the darkness will we discover the infinite power of our light."

—

Brene' Brown
Welcome
Hello, I am Cheryl Foster.
I am a Licensed Clinical Social Worker, Board Approved Supervisor and a proud team member of the Deep Eddy Psychotherapy community. I am honored to provide therapy to adults with a range of challenges, issues and circumstances. Though life can be  complicated and quite messy at times, I strongly believe that each lived experience good, bad or indifferent is an opportunity to expand, go deeper, grow and learn something meaningful about ourselves. Though "the struggle is real", the resiliency of the human condition is profoundly real and embodies infinite possibilities. My mission as your therapist is to  empower you in becoming more self-actualized, insightful, intuitive and confident and as you lean into the discomfort of navigating emotional pain, traumas and vulnerabilities, while accessing your unique gifts to ultimately execute positive sustainable growth/ change to unearth the complexities and strengths of your authentic self.
My Approach
My therapeutic approach is culturally inclusive, strength-based, non-judgmental, supportive and collaborative. It is extremely important for me to cultivate a nurturing  therapeutic connection with each client and provide a 'safe space" where individuals feel valued, understood and affirmed. As a woman of color who has experienced racial traumas and disparities, I personally and professionally understand and empathize with the importance of respecting the complexities of culture, race, ethnicity, gender, sexual orientation and all the ways in which individuals, express and identify themselves in the world that we live in. Though I utilize an eclectic array of clinical modalities /frameworks to meet the vast needs of my clients, I respect that you are the ultimate expert on 'you and your journey".
Clinical Background
Over the past 17 years, I have served as a Licensed Clinical Social Worker/ psychotherapist in private practice and in secondary education. I have served over 30 years as a clinician/case manager in the field of social work/mental health. I have utilized and have received training in specific evidence-based treatment approaches such as  Cognitive Behavioral Therapy, Psychodynamic Therapy, Client-Centered Therapy, Family Systems,  Structural Therapy, Solutioned-Focused Therapy, Acceptance and Commitment Therapy, Mindfulness,   while integrating practical psycho-education, motivational interviewing and other strategies to promote positive self-care practices, coping skills and holistic wellness.
I have extensive experience working with diverse and multicultural individuals, couples and groups across the lifespan in various settings providing treatment and interventions for depression, anxiety, mood disorders, addictions, grief/loss, complex trauma, co-dependency, narcissistic/emotional abuse, personal relationships and major life transitions.  My treatment
My Treatment Specialties Include
Depression

Anxiety

Major Life Transitions

Women's issues (Fertility issues, Postpartum depression, perimenopause and menopause)

Millennials/Modern Dating

Narcissistic Abuse

Relational Trauma

Co-dependency/Love Addiction

Self Esteem/Body Image

Mother/Daughter Relationships

Long-term Friendships

Grief/Bereavement

PTSD/Complex Trauma

Religious Trauma

Workplace Harassment/Abuse

Racial/Ethnic Disparities

LGBTQ+

Holistic Wellness
About Me
I am a native of  Milwaukee/Madison, Wisconsin. My back story is somewhat complex; I spent my first 5 years of life in the foster care system which ultimately inspired my life's s work as a clinician with a heart for vulnerable populations, social justice and marginalized individuals/communities. While matriculating at Clark Atlanta University an HBCU in the 80's, I began my studies in education. Though after becoming engaged in student activism and volunteering for non-profit organizations, I knew wanted to live a life of service. I moved to Texas with my husband and three children a little over 22 years ago. After working 10 years in the field of Social Work, I returned to graduate school and earned my Master of Science in Social Work degree from the University of Texas at Arlington. As a life-long learner and someone who has struggled with anxiety, I have challenged myself in many ways over the past 20 years. I overcame my fear of public speaking by presenting at various conferences and serving as an adjunct professor at UT-Arlington for 7 years.  I am a voracious reader on all things related spirituality, race/ethnic identity, relationships, neuro -science and health/wellness. My greatest joy is in spending time with my family, traveling, and being a connoisseur of music, eclectic restaurants, boutiques, museums, architecture and artful experiences.