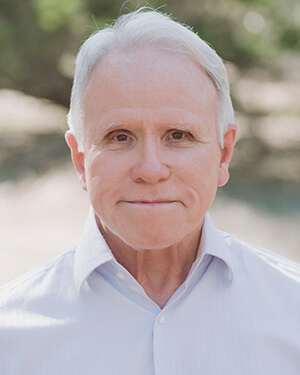 Charles Everett, LCSW
Licensed Clinical Social Worker
Pronouns: he/him/his
Trauma and PTSD

Teenagers 

Senior Adults

Loss and Grief

Life transitions

Depression

Distress caused by medical conditions

Substance Abuse and Recovery
About Me
I grew up in a small town in the Texas panhandle, but that place was far too cold and windy for my taste.  So, I headed South for college and chose to major in Psychology. I began to meet people from all walks of life, and my eyes were opened to how big the world really is.  These early experiences instilled in me a desire to work for social justice and serve through helping others.
I worked in treatment centers for youth after college and later earned a Master's in Social Work from UT Austin. After graduate school, I attended four years of seminars in psychoanalytic psychotherapy. In recent decades I have educated myself about attachment theory, IPBN, and recognition of the central importance of how trauma shapes our personality. All of that translates to mean my working style is warm, interactive, and based on the latest research in psychology.  I will listen actively when you are talking and coach you through times when you feel you have nothing to say.  In addition to my psychological learning, I am an RN and worked as a psychiatric nurse for nine years.
In my free time, I keep up with sports (Longhorn football and Astros baseball). I enjoy reading (I'm especially interested in the history of WW II), and I enjoy working out with kettlebells.