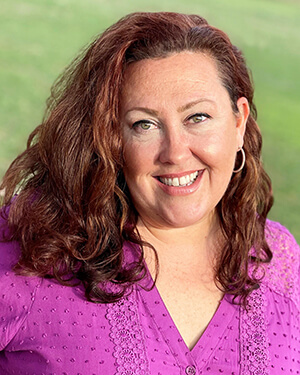 Casey Janes, LCSW
Licensed Clinical Social Worker
Hello!
My name is Casey, and I am a licensed clinical social worker with Deep Eddy Psychotherapy. I would like to share a bit about myself and how I approach therapeutic work so you have insight into how well we might work together should you decide to schedule time with me. If you are interested, please let our scheduling team know.
Young Adults 

Adults

Families

Couples

Parents

LGBTQ+ Community
Self Esteem

Relationship Issues

Anger Management

Anxiety

Military/Veteran

Coping Skills

Depression

Family Conflict

Sexual Abuse

Stress

Trauma and PTSD

Women's Issues
Practice Philosophy
Life is unpredictable and can sometimes challenge our ability to navigate moving forward and living the life we want and deserve. If you feel stuck, overwhelmed, stressed, lost, angry or sad and have tried all you know to do, then you are in the right place. Asking for help demonstrates your commitment to yourself and your courage to design the life you envision for yourself. 
My approach is to work with you by processing together, to unlock and learn new skills, tools and techniques as resources for you to encounter current and future challenges with less difficulty. My commitment to you as your therapist is to provide you a non-judgemental, direct, compassionate, empathetic and safe place for you to experience the support and guidance you desire.
Everyone experiences life challenges differently, so I understand that my need to be flexible in my approach is imperative. My role in assisting you process your needs will be an eclectic-collaborative approach that pulls from various theoretical perspectives and evidenced based practices which will be tailored to your specific needs. I believe the client should lead the direction of our work together. 
My background consists of working with teens and adults in various settings. My goal is to empower individuals to strive for optimal living, even when it seems impossible. I believe we all have strengths built into us meant to be a foundation for resilience and personal evolution. As well, I have a profound compassion for working with couples and families, as I believe relationships can be our most rewarding but challenging journeys to navigate. I have 23 years of experience as a social worker and have been licensed (LMSW) for 10 years. I am trained in Trauma Focused Cognitive Behavioral Therapy, (TF-CBT) ,Cognitive Behavioral Therapy ( CBT),  Dialectical Behavioral Therapy (DBT), Family and Systems Management, among others. I have also provided Field Instruction to counseling students, clinical training to mental health and community based organizations, and facilitated groups.
A Little Bit more about me
I grew up in Uvalde, Texas before moving to Boerne where I graduated high school before leaving for Waco to attend Baylor University. There I obtained my Bachelor's and Master's degrees with a focus on Interpersonal Communication. I completed my Masters in Social Work at the University of Alabama before returning to San Antonio to begin my career.
My passions reach beyond helping others thrive. I have raised and loved multiple cats, two dogs, and an assortment of other animals from pet squirrels to horses. I enjoy cooking and sharing my culinary delights with friends, family and the community. I am a lover of music and come from a long line of musicians. In my spare time, I enjoy spending time with my parents on their farm and dancing with my husband to live music.