Carly Shannon-Rigby, LPC-S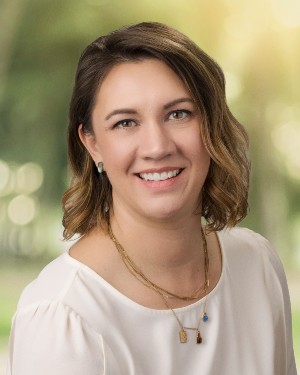 Carly Shannon-Rigby, LPC-S
Licensed Professional Counselor
Hello there! Thank you for your click of curiosity to view my page and what I have to offer as a clinician at DEP! My name is Carly and I have been in the counseling world for nearly 15 years as a Licensed Professional Counselor (LPC). I obtained my LPC Supervisor status in 2016, which allows me to supervise LPC Associates working towards their hours to become a fully licensed clinician. I consider myself a "clinical gypsy" in that I have worked in a variety of settings that gave me the opportunity to work with a lot of populations!
Areas of Focus
I primarily work with clients ages 12-65+ and specialize in the following areas:
Anxiety

Depression

Mood Disorders

Addiction

Trauma

Life Transitions

Adjustment Issues

Self Esteem

Teens and Young adults

Grief

Relationship Issues

Women's Issues

Parenting
I am trained in play therapy, Trust Based Relational Intervention (TBRI), Cognitive Behavioral Therapy (CBT) and Trauma Focused CBT (TFCBT). I will start training this spring for Eye Movement Desensitization and Reprocessing (EMDR).
Practice Philosophy
When working with clients I provide a lot of fluidity in sessions to help match my clients needs and goals for counseling~ The process is not a one size fits all! I strive for connection and not only pulling out my client's personality within the relationship, but my own. Past clients of mine would probably describe me as collaborative, open, humorous, and primarily….creative! I have found that I learn from my clients just as much as they learn from me. From that, the work within the counseling room manifests to and from all of my clients….I am just the catalyst!! 
As stated, I have worked with a variety of settings and populations. At one point in my career my youngest client was 4 and my oldest was 102! Hence the "clinical gypsy" part of me! I have found that my foundation with Cognitive Behavioral Therapy (CBT) has allowed me to work effectively with all clients in having the ability to integrate other modalities that align with behavioral, social, relational, and holistic approaches….yes I am eclectic!
Background 
I am a native Texan born and raised in West Texas, the panhandle part of the state. After high school I decided to uproot and attended Blinn College in Bryan, Texas to obtain my basics towards college credits. After this I landed in North Texas where I attended the University of North Texas (UNT) and got my Bachelor of Science in Child Development and Family studies, and Master's of Education in Counseling. It was here where I found out about UNT's counseling program and started writing my story of counseling adventures. My LPC Internship consisted of working at an inpatient hospital on the child and adolescent unit, while also doing an internship at Denton County Children's Advocacy Center. I ended up moving to Austin during the course of my internship where I got a job working in foster care. Following full licensure I worked with adults in an Intensive Outpatient (IOP) and Partial Hospitalization Program (PHP), private practice, and geriatrics. After meeting my husband whose career in academia landed me back to Denton, I have worked with teens and young adults with dual diagnosis and addiction issues, back into foster care as a Treatment Director, and private practice. 
When I am not wearing my counseling hat I enjoy spending time with my family (dogs included) and friends. I am active through running, yoga, and kickboxing. I love music and food, and my most favorite thing is learning the world through my son!