Brianna Reineke, LPC, LCDC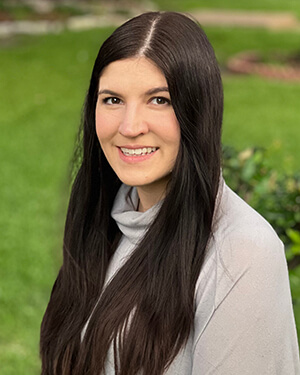 Brianna Reineke, LPC, LCDC
Licensed Professional Counselor
Licensed Chemical Dependency Counselor
Pronouns: she/her/hers
Practice Philosophy
I believe people want to live well, but often things happen that are out of our control which can cause us to have difficulty with managing stress, feeling anxious, sad, empty, isolated, and even feel the effects on our physical body. My therapeutic approach focuses on providing a safe, nonjudgmental environment where we can work together to identify beliefs that make it challenging to live the life you really want. We will explore life events that may have caused barriers between you and your goals, and together work to learn effective skills to use outside of therapy. I believe that everyone is valuable and have great potential. Life events can change how we see ourselves and the world around us. Together, we can work through these events and make lasting positive changes. I am excited to work with you and help you heal, feel good about yourself, explore your potential, and help you achieve your goals.
Areas of Clinical Expertise
I have worked almost ten years as a clinician both in New York and in Texas. I am trained to use many treatment theories, including Cognitive Behavioral Therapy (CBT), Motivational Interviewing (MI) and Solution Focused Therapy (SFT) and I have specialized training in trauma, women's issues, postpartum depression, anxiety disorders, addictions and chemical dependency, and self-esteem/confidence. I also provide care to mental health/health care professionals. I believe it is important to maintain our physical and emotional health in order to meet our needs in the best way possible and practice nonjudgement in my personal and professional life. Throughout my career I have had the privilege of working with persons from various communities including the autism spectrum, survivors of trauma, persons with severe addictions and criminal histories, many members of the LGBTQIA+ community, and those struggling with depression and anxiety. It is of the utmost importance to me that no matter what sector of our diverse community any one person identifies with they get nonjudgemental and person-centered care that is unique to their experience and needs and I look forward to providing that the rest of my career.
About Me
I was born and raised in Western New York  near Buffalo and Niagara Falls. I grew up in an Italian family where I learned how important family values are and the beauty and benefit of being of service to others. In my spare time I endeavor to improve my clinical skills, I love to read, spend time with family and friends and focus on my overall wellbeing so that I can maintain the best version of myself to serve others so that they may become the best version of themselves.