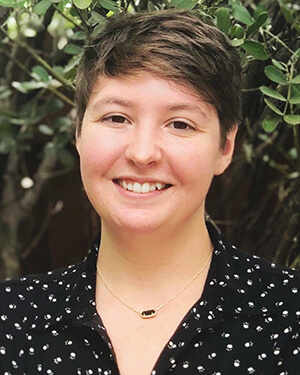 Ash Hogle, LPC
Licensed Professional Counselor
Pronouns: They/Them
Welcome Deep Eddy Counseling!
I'm Ash Hogle (they/them) and I'm a non-binary, Licensed Professional Counselor. I'm excited that you have started your journey of self-care, healing, and continued growth. I know that finding a therapist who is a good fit to walk this journey with you can be challenging, but I am hopeful that I can support you with this. 
Practice Philosophy:
As a therapist I take a person centered approach to therapy that empowers my clients to explore whatever they need in the moment. If at times you don't know what that is (we all can experience this) then I am more than happy to guide the session using a curious and empathetic approach. I believe in an integrative approach to counseling that addresses thinking, feeling, culture, family, society, religion, gender identity and others. As humans we are full of different layers and experiences who make us who we are. These different experiences and identities also bring forth unique challenges that can be difficult to navigate alone. As a therapist I want to help empower you to find your way through your unique challenges using the tools and supports you have.
LGBTQIA2S

Gender Identity

Depression/Anxiety

Developmental and relationship concerns
Background:
I was born and raised in the green mountains of Vermont. I graduated from Castleton University in Vermont which, at the time I started, was actually called Castleton State College. Seeking more knowledge and wanting to experience more diversity than the green mountains offered, I moved to Austin, Texas. I had grown up in a part of Vermont that was not accepting of the LGBTQIA2S community and other communities for that matter. This provided harm and many barriers to my identity development. It wasn't until I moved to Austin that I found the community and resources needed to feel at home in my identity. Here I attended the University of Texas at Austin to obtain my Master's degree in Educational Psychology with a focus in higher education counseling. However, during my attendance at the University of Texas at Austin, I turned my focus more towards community counseling. I have worked primarily in residential treatment centers for youth in foster care, substance use, mood, and anxiety. In my spare time I enjoy playing video games, table top games, time with my dog, and bouldering.