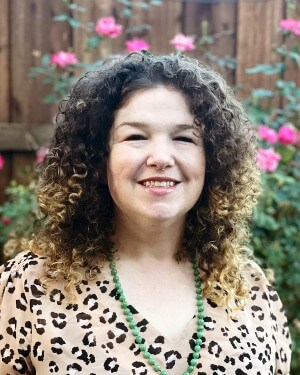 Annie Clark, LPC
Licensed Professional Counselor
Hello!
My name is Annie, and I am a Licensed Professional Counselor with more than 10 years of experience working with adults and adolescents, ages 13 and up, in behavioral health, women's issues, and mood/personality disorders. I was born and raised in Dallas, Texas. I graduated from the University of North Texas with a Bachelor of Science in Sociology and obtained my Master of Science in Community Mental Health Counseling from Texas Woman's University. When I am not working, I enjoy going on road trips with my daughter and spending time with family. I love to garden, go to concerts, and spend time in nature. 
As a clinician, I am passionate about helping individuals understand how their relationships, experiences, and sometimes unconscious patterns have shaped their lives.
Clinical Experience & Interests
I have worked in behavioral health treatment center settings and private practice, providing individual, group, and family therapy. My clinical experience and interests include:
   

Mental and Behavioral health, including 

addiction/substance use, eating disorders, mood/personality disorders, including anxiety, depression, and co-occurring disorders/comorbidity

Complex-PTSD/trauma, including sexual/physical abuse and domestic violence

Relationship Issues, including self-esteem and codependency

Women's issues, including reproductive health/fertility issues

Sex and sexuality, including LGTBQIA+ experiences and sex work

Spirituality and spiritual growth
Practice Philosophy
My clinical philosophy is grounded in Acceptance and Commitment Therapy (ACT) with an integration of mindfulness-based stress reduction techniques that can provide urgent symptom alleviation. ACT encourages people to embrace their thoughts and feelings rather than fighting or feeling guilty for them. I found this dual-approach most helpful in successfully managing feelings of anxiety, stress, and depression. Through compassionate and collaborative exploration, my goal is to help you build increased self-awareness and form new understandings of your past and present so you can feel good about the next chapter of your life. Everyone struggles at times. Reaching out can be one of the hardest steps and I hope to provide a non-judgmental and safe space to reflect, heal, and create the life you want.