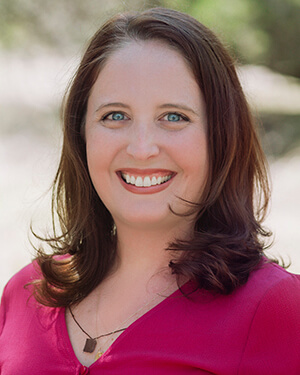 Allie Millette, LCSW-S
Licensed Clinical Social Worker
Pronouns: she/ her/ hers
Practice Philosophy
I believe our stories are sacred.  I work from the perspective of providing a safe and validating space for your story.  Sometimes things happen that affect the way we perceive our stories and we can adopt internal narratives that cause us to have mental distress.  I want to help you reframe these narratives so they will serve you instead of causing additional suffering and anxiety.  My approach is client-centered and personal.  We will dive into your story, identify your strengths and use them to bolster your confidence in doing the work.  We will also explore the thoughts and emotions associated with your story.  My goal is to be present to you, to provide support, to help reframe, and to walk with you as we work to accomplish your goals together.
Adults

Young Adult

Single Adult Issues

Depression

Anxiety

Boundaries

Healthcare Provider Burnout

Compassion Fatigue

Spiritual Abuse

Spirituality

Grief and Loss

Life Transitions

CBT

Brief Task Centered

Solution Focused
Who I Work With
I work individually with adults ages 18 and up.  I have thirteen years of experience working in the acute medical hospital setting with people from all walks of life.  I have worked with adults on adjusting to chronic and sudden medical illness.  I have also done a great deal of work with adults in anticipatory grief and loss, caregiver burden and burnout.  I have worked with healthcare providers to process their burnout, grief, and compassion fatigue as well. I also enjoy working with young adults as they are navigating life's various challenges coming into adulthood.    I have personal experience as well as clinical expertise regarding spiritual abuse.  Spirituality is a means of coping for many people.  If you have suffered spiritual abuse, I would like to help you move through the trauma you experienced and find a safe space for the sacred to exist in your life.
About Me
Hi!  I'm Allie!  I am originally from South Louisiana but grew up in Houston, Texas.  Having been immersed in Cajun and Texas cultures, I affectionately refer to myself as a Texajun!  I graduated from Louisiana State University with my Master of Social Work degree in 2006.  I was in my last year of graduate school when Hurricanes Katrina and Rita hit the Louisiana and Texas gulf coasts.  I spent a great deal of time that year helping others to rebuild.  After graduation, I spent a year doing volunteer work on the east coast.  I returned to Houston in 2007 to begin my career as a social worker and spent the next 14 years working in the hospital setting.  I worked in the cardiovascular service line in a heart failure unit and an ICU.  It was through this experience that I learned the importance of taking care of myself and building up resilience in order to mitigate the effects of burnout and compassion fatigue.  
I consider myself to be a faith-filled and spiritual person and am able to incorporate these things into sessions with my clients if that is their preference.  I have had experiences in my life that nearly led me to lose my faith.  They shook me to the core.  Thankfully, I was able to find someone to walk with me through the trauma I experienced and help reframe things so I could once again lean into my faith and spirituality during difficult times.  
When I'm not working, I like to get outside to go hiking and explore natural areas near my home.  My family is very important to me and I spend a lot of time with them as well.  I also try to be intentional about spending time with my friends and their families.  I am an amateur writer of mostly poetry and I also regularly journal about my own life experiences.  I enjoy healthy living and exercise.  I have found that it is the best way to take care of not only my body, but my mind as well.