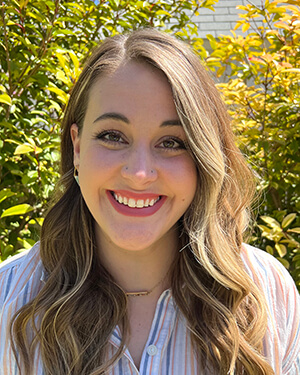 Alivia Crowe, LCSW
Licensed Clinicial Social Worker
Pronouns: she/ her/ hers
Hello!
My name is Alivia Crowe (she/her/hers), and I am a Licensed Clinical Social Worker. I believe that like life, therapy is about embracing growth, pushing yourself outside of your comfort zone, and celebrating the small breakthroughs that help us learn and evolve.
Therapeutic Approach & Experience
One of my biggest strengths as a clinician is being able to meet people where they are and understanding the beautiful mess that is being human. My approach to therapy is integrative and highly individualized as I understand that your experience is unique. I enter each session with curiosity, humility, and the intent to offer guidance while empowering you to make the changes you wish to see in your life. My goal is to provide a safe space where people can feel completely comfortable being honest, authentic, and vulnerable. I believe that each person should be treated with compassion despite our differences and I convey these values through unconditional respect. I strive to find balance between the profound, introspective work we do during therapy with compassion and humor.
I have experience working in outpatient and inpatient mental health settings. I have most recently worked in an emergency department, focusing on crisis stabilization, trauma, anxiety, and depression. I am passionate about helping people discover their strengths and realizing their potential.
Background
I grew up in a small town in Indiana and obtained my Bachelors in Psychology from Indiana University East. Shortly after graduating, I moved to Indianapolis and started working at an outpatient clinic servicing clients who were diagnosed with a co-occurring intellectual disability and a mental health disorder. In order to increase the impact I could make on my clients' lives,I started a graduate program in Social Work at Indiana University Purdue University of Indianapolis. I moved to Austin during my last year of the program and started an internship at Texas Health Institute so I could grow my understanding of how policy and research impact the work social workers do on the ground level. Since living in Austin, I have primarily worked in acute psychiatric settings including an inpatient mental health hospital and an emergency department.
I have lived in Austin for 7 years and truly love the opportunities for exploration this city offers. When I'm not working, I love to go to concerts, read, cook, tend to my plants, go on hikes with my pups, and find new swimming holes around Texas! I consider myself to be a lifelong learner and am intrigued by learning new things, traveling, and being exposed to different cultures and belief systems. I have a sincere love for my work and am continuously amazed by human resilience.