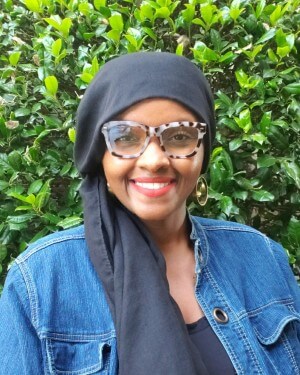 Alicia Solomon, LPC
Licensed Professional Counselor
Pronouns: She/Her/Hers
My Therapy Philosophy
Hello!  
My name is Alicia Solomon and I am a counseling and behavioral therapist that specializes in  marriage and family therapy. I currently provide virtual online therapy here at Deep Eddy  Psychotherapy, which is a convenient way to reach individuals throughout Texas. My goal is to  empower each individual that I work with to become the best version of themselves. I look  forward to working with you as you start your journey to success! 
I provide individual and group therapy sessions. I have a passion for working with couples and  families. I also provide behavioral therapy to modify problematic behavior, particularly in  children. I believe that the path to success first starts in one's mind. "As a man thinketh in his  heart, so is he. . ." -Proverbs 23:7. I like to help my clients "think" on a higher frequency which  leads to a higher quality of life. Please contact the scheduling team to get started today!
Clinical Areas
Ages:
Elders (65+) 

Adults 

Adolescents

Children (10 to 12)
Specialties:
Relationship Issues

Problems involving people of color (BIPOC)

Discrimination, injustice, oppression, marginalization, etc.
Anger Management

Women's Issues

Anxiety 

Behavioral Issues 

Body Image

Depression 

Family Conflict 

Incarceration and Reentry 

Infertility 

Men's Issues 

Parenting 

Political Climate 

Racial Identity 

Self Esteem 

Spiritual Abuse and Religious Trauma 

Spirituality 

Stress 
Treatment Approach & Types of Therapy
Applied Behavioral Analysis (ABA) 
Cognitive Behavioral Therapy (CBT) 
Eclectic 
Faith Based Therapy 
Family / Marital Therapy 
Group Therapy 
Narrative Therapy 
Rational Emotive Behavior Therapy (REBT) 
Reality Therapy
Solution Focused Brief Therapy (SFBT)
Background
I was born in Texas and raised in Arkansas. I lived in Washington, DC during my early adult  years. I have a Bachelor of Science in Psychology and Business Management from Texas A&M  University-Texarkana. I graduated from LeTourneau University in Longview, TX with a Master of  Arts in Professional Counseling and Marriage and Family therapy. I also have a master's level  certification in Applied Behavioral Analysis from Capella University. I am a National Certified  Counselor and a Licensed Professional Counselor. 
In my free time, I love to be creative, design things, travel, read good books, meet new people,  and try new things that are positive and bring me joy. I have a digital magazine, I am a self starter, and I love to share positive and empowering information with my followers around the  world through conferences and podcasting!