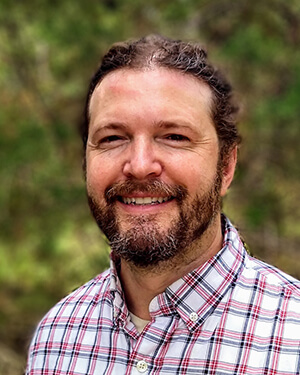 Aaron Dembe, PhD
Pronouns: He/Him/His
Postdoctoral Fellow
Supervised by:
Erica Mathis, PhD
Hi! I'd like to introduce myself and give an overview of my therapeutic style, so hopefully you can make a more informed decision about finding a therapist.
My therapeutic style:
As a therapist, I use a holistic, Common Factors mindset, meaning the most important factors in therapy are not the buzzwords or labels, but the underpinnings of a relationship based on trust, empathy, and engagement. That said, my foundation is in Humanistic, Existential, and Interpersonal Process Therapy, and I often utilize Cognitive Behavioral Therapy (CBT) techniques for interventions. I identify strongly with Nonviolent Communication (NVC), and I value social justice and diversity. What this looks like in therapy, is that I seek to get to know you in a real way, so that our work can be meaningful and personal. I seek a genuine, trusting, and empathic relationship with every client. I work hard to maintain a safer, less judgmental space, so that it is possible to be vulnerable together, and explore what's really going on. Often, we work with emotions – people often spend a lot of unnecessary time and energy trying to avoid certain emotions, such as fear, anger, sadness, etc., and so therapy can look like learning to experience, tolerate, and even celebrate those emotions for what they are: useful allies that basically everyone has.
Therapy can also look like sorting out what your needs are, and working out how to go about meeting them. In general, it's usually up to you to choose WHAT we talk about in therapy, but I'm more directive when it comes to HOW we talk about it – I will invite you to go deeper into a thought or a feeling instead of glossing over it like we all do sometimes in polite conversation outside therapy. That said, I'm not afraid to share my own genuine reactions and thoughts. This type of therapy is how we deepen self-knowledge, get organized, gain wisdom, navigate relationships, and make beneficial changes, so you can live the life you want.
A word about diversity, power, and justice:
I look through the lens of power – who has more of it, who has less, and how it affects everyone. Issues of diversity, inclusion, equity, and social justice are important to me. I strive to maintain a safer space for clients of every identity and background, with regard to racial/ethnic identity, gender, LGBTQA+ and sexual identity, as well as other visible and invisible markers of identity, background, and experiences. I work to maintain awareness of my own privilege as a White man as a therapist, and I strive toward a more equitable society where power is shared by more people. In therapy, this may look like me opening the door to potential conversations about race, sex, gender, and other topics of identity and background, when they relate to our work together.
Because the therapeutic relationship itself can be so healing, it's hugely important to find the right fit in a therapist.  I am down-to-earth and caring, curious and honest.  I assume that you are the only expert on you, and I hope that my tools and training can help us get more clarity and capacity based on your truth.  My wish is that we can each show up to our relationship fully and trust that we can walk together through whatever comes up.
I have experience and interest working with clients with the following presenting concerns, modalities, and identities/backgrounds:
Depression and mood issues
Anxiety and excessive worrying
Partner relationship concerns
Breakups and divorce
Grief and loss
Gender issues / Men and masculinity
College, graduate, and professional student concerns
Mindfulness – how to tell the difference between the past, present, and future
Nonviolent Communication (NVC)
University/graduate students and young adults
Spiritual development and journeying
Performance, creativity, and the arts
About me:
I grew up in suburban New Jersey, did a BA in Music in upstate New York, and then spent the next 10 years in Austin and Massachusetts as a music performer, teacher, and engineer, before shifting my career to psychology, getting my PhD in Counseling Psychology in Salt Lake City, Utah (go Utes). I wrote my dissertation on emotion processes in Motivational Interviewing therapy. I have worked and trained in several college counseling centers, a medical school, a Veteran's Administration, and a community clinic. Outside of professional time, I like being outside, hiking, walking, biking, swimming, running, playing chess, making music and art, cooking food, writing, watching movies and sketch comedy, doing projects, crafts, repair and handyman work, reading, audiobooks, learning Spanish, baking bread, and visiting my friends and family in the various places they live.