Written by: Sheena Yazdandoost, LCSW
Each year from September 15 to October 15, people celebrate the rich cultural heritage of Hispanic and Latine groups. This year,  we at Deep Eddy wanted to honor the important contributions to the mental health field from Hispanic/Latine individuals representing each week of the month!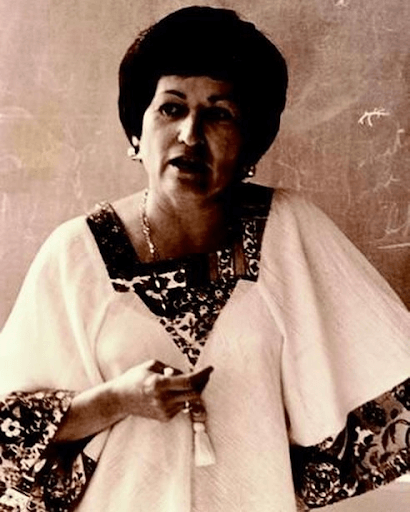 Dr. Martha Bernal:
Dr. Bernal was born in 1931 in San Antonio, TX and died in 2001 at the age of 70 years old after her third bout with cancer. Dr. Bernal grew up in El Paso, TX and was raised by her parents who emigrated from Mexico. After receiving her doctoral degree in clinical psychology from Indiana University in 1962, she contributed significantly to two fields in psychology:  1)  she brought empirically validated studies to the assessment and treatment of children; 2) she helped advance multicultural psychology – "one that recognizes the importance of diversity in training, recruitment, and research." In the 70's, Dr. Bernal "dedicated herself to the goal of ensuring that students of color had the opportunity to receive graduate training" after noticing a great lack of BIPOC clinicians in the mental health field.
Dr. Bernal was also very involved in different leadership roles including, the Board of Ethnic Minority Affairs (BEMA), the National Latino/a Psychological Association, APA's Commission on Ethnic Minority Recruitment, Retention, and Training (CEMRRAT), served on the Board for the Advancement of Psychology in the Public Interest, and the Committee of Gay, Lesbian, and Bisexual Affairs.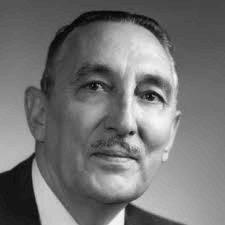 Dr. George Isidore Sánchez
Dr. George I. Sánchez, the Father of Chicana/o Psychology, was born in Albuquerque, New Mexico on October 4, 1906 and died at the age of only 65 years old on April 5, 1972. Dr. Sánchez started his career studying on weekends and summers to earn his B.A. in Education and Spanish from the University of New Mexico in 1930. He continued to study after receiving a fellowship earning his M.S. in Education in 1931 specializing in Educational Psychology and Spanish from The University of Texas here in Austin! He went on to get his Doctorate in Education at U.C. Berkeley in 1934. Throughout his studies, he never stopped working as a teacher, principal, and superintendent.
Like many other civil rights activists and BIPOC folks, Dr. Sánchez faced barriers as he fought against the unfair treatment of BIPOC children in the New Mexico education system and was denied tenure at the University of New Mexico. In 1940, he moved to UT Austin where he became the first professor of Latin American studies and worked there until his death. Published in 1940, Dr. Sánchez wrote his best known work, his book, Forgotten People, in which he documents the experiences and the severe inequities of Mexican and Native Indigenous students in New Mexico.
Throughout his career, Dr. Sánchez fought for equal educational opportunities for Mexican American students in many different ways including as a policy maker, expert witness, writer, researcher and educator. He opposed the use of racially-biased standardized tests and segregation based on non-proficiency in English (being one of the first to challenge biased research on intelligence), acted as an expert witness in cases including two early court cases on desegregation, was one of the first to question the legitimacy of and speak out against I.Q. tests, and became the national president of the League of United Latin American Citizens (LULAC).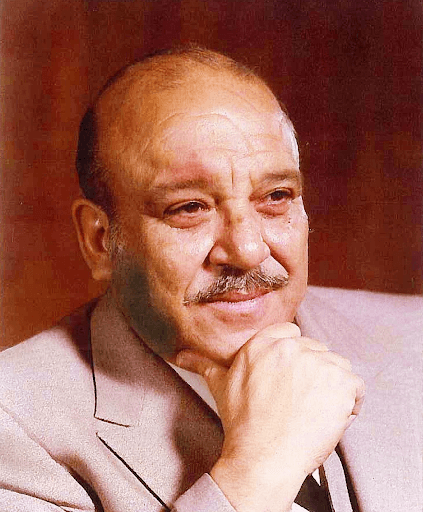 Dr. Carlos Albizu Miranda
Dr. Carlos Albizu Miranda is known for his incredible impact he has had on the training of Latine psychologists. Dr. Albizu was born in 1920 in Ponce, Puerto Rico where he lived most of his life. In 1943, he earned his bachelor's in psychology at The University of Puerto Rico and completed his master's in experimental psychology (1951) and doctorate in clinical psychology (1953) at Purdue University. He then served overseas as a lieutenant during WWII until he was honorably discharged and began work with the VA.
Later, he returned to Puerto Rico and eventually, as he worked as a professor, noticed a huge need to train students in psychology and was concerned about the field's failure to take into account those who were marginalized because of culture, language, and skin color. This inspired him to found the Instituto Psicologico de Puerto Rico (now called the Carlos Albizu University) in 1966 to provide culturally appropriate training in clinical psychology. This led to the establishment of the first professional school of psychology which was a huge feat without the professional backing and support of any associations of psychologists. Of note, the first free-standing school of professional psychology on the U.S. mainland was founded in 1969.
 Dr. Carlos Albizu's institute with its sister branch, the Miami Institute of Psychology (1980), together played a major role in the research and training of Latine psychologists. In 1980, he received special recognition from the APA for his work and was elected the first president of the National Hispanic Psychological Association.
If you're curious about the history of oppression Puerto Ricans have faced since the U.S. seized Puerto Rico from Spain, there was a great discussion about this on NPR a few days ago:  What Independence for Puerto Rico Could Look Like Following Natural Disasters.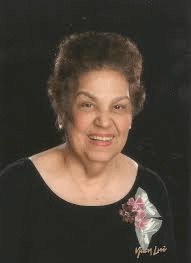 Dr. Ena Vasquez-Nuttall
Dr. Ena Vazquez-Nuttall was born in 1937 in Salinas, Puerto Rico and died in 2011 in Newton, Washington. Dr. Vazquez-Nuttall earned her bachelor's from Puerto Rico University, master's from Radcliffe College, and her doctorate in counseling and school psychology from Boston University. 
Dr. Vazquez-Nuttall was a professor and the first vice president of the Massachusetts School Psychology Association. She founded the first doctoral program in school psychology at the University of Massachusetts and Northeastern University in Boston. Her research addressed bilingual and Latine issues in school psychology, psychological assessments, Hispanic families and children, and cross-cultural and women's issues. Her work influenced multicultural competency in our field including having a major impact on policies in the APA. Read more about her incredible contributions and accomplishments here!
We hope you enjoyed our highlights during this important month!