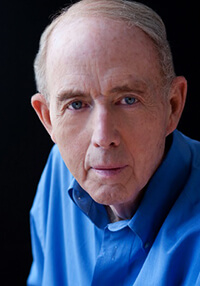 Tom McCaffrey, Psy.D., Postdoctoral Fellow
Practice Philosophy
I ascribe to an integrative, eclectic approach to therapy utilizing principles from Cognitive Behavioral Therapy (CBT), Problem Solving Therapy, Experiential Psychotherapy, and Person Centered Therapy. I try to meet clients where they are, with whatever theoretical approach seems appropriate given their situation. Through deeply hearing clients, we build a relationship and trust so that together we can address alternative solutions to resolving their concerns. With safety, clients are free to turn their attention to the issues in the past which may have contributed to the current challenges they face. I endorse the psychodynamic belief that what happens in our past greatly impacts how we experience our present, and therefore often find it useful to explore the arc of the client's developmental history with curiosity and compassion. Through all of this work, an empathetic and caring therapeutic environment is essential.
I do not believe in a cookbook approach to therapy, but rather tailor the therapeutic experience to the needs and personal concerns of the client. I have been influenced by the work of Henry Stack Sullivan, a pioneer in the development of psychotherapy who emphasized the interpersonal causes of mental health issues. The relationship between clients and those that play a significant role in their lives can be a critical ingredient in resolving current problems and concerns. The therapeutic environment acts as a proxy for these interpersonal conflicts. It is in working with the client in a caring and open way that trust can be built and the barriers to an open meaningful relationship eventually dissolve.
Holistic Health
Existential well-being – a sense that one's life has meaning and purpose – can play an important role to achieving a sense of self that can help form a foundation for growth and development. I therefore believe the therapeutic process should be a holistic one, addressing body, mind, and spirit in a balanced approach. To this end I have used meditation, yoga, and equine-assisted therapy in addressing client needs.  
There are lessons to be learned from both Eastern and Western philosophical/spiritual traditions. With regard to the former, books such as Tao de Ching contain much practical guidance to assist us in both understanding and addressing our personal needs. The Bible and additional Western spiritual texts can definitely be important sources of wisdom for those with a religious background. The allegorical interpretations derived from reading spiritual literature often offer a key to understanding what appropriate action may be beneficial in the prevailing circumstances.
Each client's personal challenges have likely been faced and often resolved by those who have preceded them. Universality can be an important ingredient to understanding one's problems.  Carl Jung's concept of the Collective Unconscious and Archetypal Patterns of experience were excellently articulated by Joseph Campbell's "The Power of Myth".  Lessons derived from these sources can help one feel more connected and accepted and less alone. In the end, it is the self in all its aspects that needs to be addressed.  We are all unique in some regard, but also part of the universal human experience. The therapeutic process works best when this is recognized and valued.
Life Span Development
Successfully navigating the demands of the various stages in our lives opens the door for us to further develop and realize our full potential. Often people get "stuck" and are unable to move beyond their current position. Helping them to do so is an important part of my work, for it is in progressing through the challenges of the various stages in our life that we are ultimately able to achieve true wisdom.
Change and growth are required at each step of our journey. In many cases clients are resistant to taking the risks that may be required to grow. Motivational Interviewing is a particularly useful strategy to help clients overcome the barriers to change. On a deeper note, when clients develop a stronger, more compassionate relationship with themselves, as well as others, these relationships work to carve a path forward.
Personal Style
I believe the client has the potential to find the answers, and it is our job to provide the environment and context in which they can discover what they may already know and access the wisdom buried just under the surface. Action often proceeds, not follows, a return to emotional health, so I encourage my clients to gradually take the risks involved to promote personal growth. I see the benefit in experiential therapy, and have found that vehicles such as poetry, art, and music can offer much in the way of insight to a client's intrinsic needs.
I believe that ultimate health can be found not in the pursuit of happiness but rather in living in a state of joy through finding meaning in the toils and rewards of being alive. Joy is enduring, truly a state of being, that provides both resilience and compassion for others.
From my perspective growth comes through gradually expanding yourself into new areas in which you may temporarily feel some sense of discomfort or anxiety when faced with an unfamiliar situation. Stepping out of one's own comfort zone often leads to personal development, and is one of the elements I try to encourage with my clients in the therapeutic process.
Background
I have been blessed in my life with a number of inspirational teachers and mentors. I was an economics major at Yale University where I played men's varsity basketball and worked to pay my way through college. After Yale, I went to Harvard where I got my Master's in Business Administration and launched my business career. I have enjoyed a wide array of professional experiences, such as working as an associate at McKinsey and Company and managing director at Merrill Lynch.
After completing my business career, I purchased a ranch in central Oregon and underwent an important personal transformation from that of urban executive to rancher/cowboy. I have great respect for the cowboy culture and find amongst my many good friends in that community a universal sense of commitment to excellence, humility, and true compassion for others.
My transition to clinical psychologist has been a seamless one given my prior life experiences. I launched my career as a clinical psychologist by completing my academic requirements at the Adler School of Professional Psychology, my internship at the University of Texas, and my dissertation as a Research Scholar at Duke University
I am considered by most to be a true adventurer–personally, professionally and physically. From a personal perspective, I married a woman who had six children from a previous marriage, four girls and two boys, and went on to add two boys to our family. Professionally, I have enjoyed both success and personal satisfaction as a business executive, a cowboy, and now a clinical psychologist. Physically, I have undergone several very challenging activities in my life, including climbing a 200-foot ice waterfall outside Telluride, Colorado, spending three weeks unsupported in the back country of Yellowstone in the middle of winter, and navigating the Chattooga River (of Deliverance fame) in an open canoe.
I believe that growth comes through gradually expanding yourself into new areas in which you may temporarily feel some sense of discomfort or anxiety when faced with an unfamiliar situation. Stepping out of own's comfort zone often leads to personal development, and is one of the elements I try to encourage with my clients in the therapeutic process.
Developing compassionate regard for my fellow humans and acting in a caring fashion toward others have always been in the forefront of my life. In the words of a famous prayer, "it is by giving, that we receive", and I have tried to lead my life with that underpinning.