Personal Enrichment Adventures
What is a Personal Enrichment Adventure?
Hail adventurers!
If you (or your child) want to play fantasy roleplay games like D&D or Pathfinder, then you've come to the right place.
Deep Eddy Psychotherapy's Personal Enrichment Adventures provide a chance to play, learn, and grow for people of all ages. 
Sessions are run by internationally recognized game designer and professional Game Master, Mike Nystul.  Each session uses the world's most popular roleplay game, Dungeons & Dragons (5th Edition), to provide an interactive social experience for groups of 5-7 people (also known as an adventuring party).  These adventures are not group therapy, but they are excellent opportunities for learning social and improvisational skills.  Games are held on Zoom, so you'll need decent internet, a device with a microphone and camera, and a desire for fun 🙂
This page answers questions about the groups and lists the current available sessions.  If you have questions or concerns, please let us know – we would love to hear from you.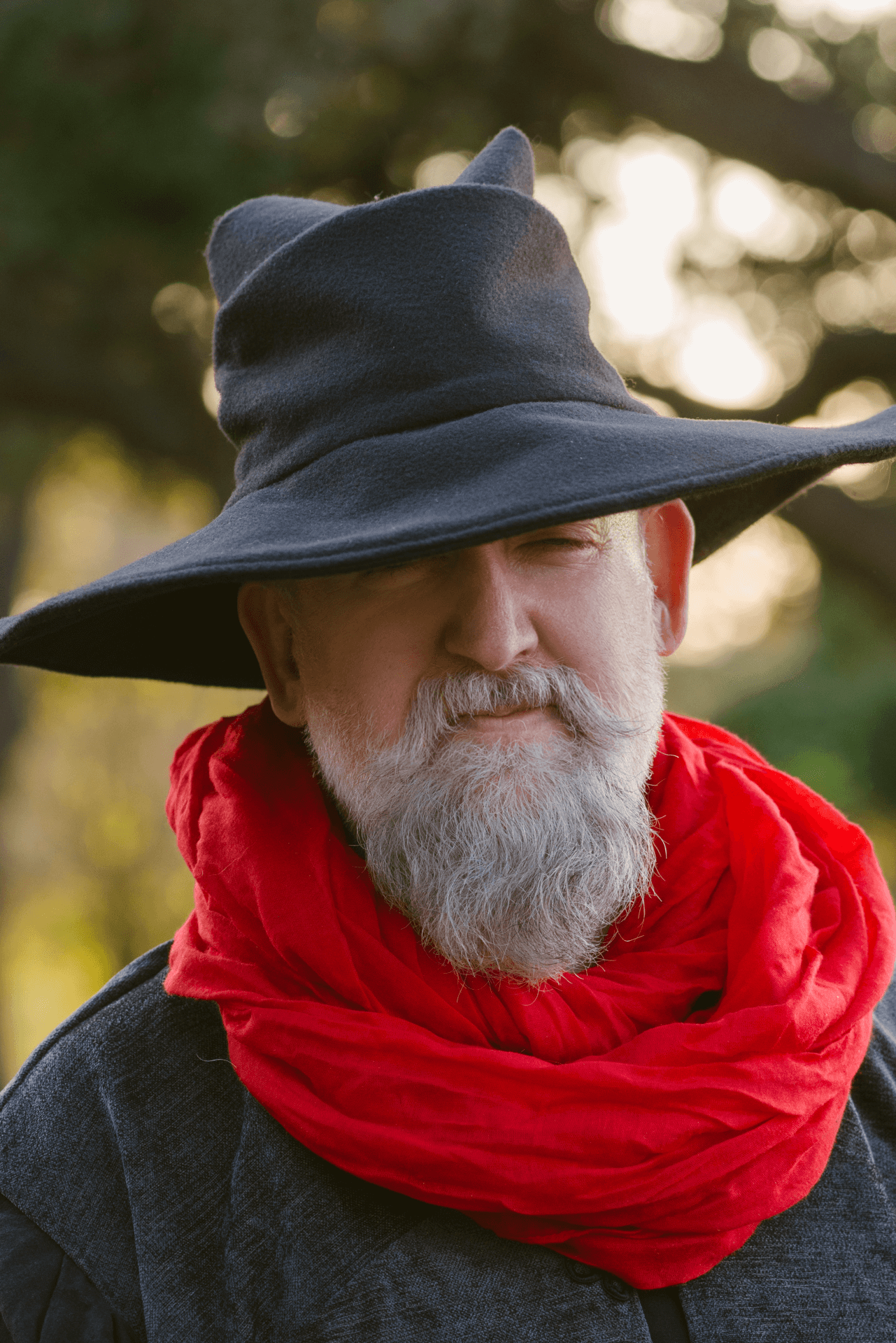 Mike "The Wandering Wizard" Nystul
Your Title Goes Here
Your content goes here. Edit or remove this text inline or in the module Content settings. You can also style every aspect of this content in the module Design settings and even apply custom CSS to this text in the module Advanced settings.
Who is Mike Nystul?
A true wizard of our age, Mike has been running games of D&D professionally for more than three decades. 
Mike's heart for teaching and entertaining has taken him on a career journey involving university instruction, improv theater, game design, LARP events, and more.   He has worked with Boy Scouts of America, AmeriCorps, 4-H,  ACC, and other major organizations.  These days, Mike has taken up a new journey as The Wandering Wizard, meaning he is traveling the world while he continues to work remotely as a Game Master.  
Mike's games are incredibly well-written, exciting and memorable, and tailored for fostering group engagement.  Whether you are a first time player or a longtime veteran of roleplay games like D&D, Mike is here to help you feel welcome and have plenty of fun.
Our Wandering Wizard is used to accommodating everyone from more hardcore D&D players to people who prefer a more casual, informal experience.  Rules expectations are adjusted to the players needs – the goal is for you to have a great experience and enjoy the adventure. 
What is D&D?
D&D (Dungeons & Dragons) is a social roleplay game that incorporates storytelling, improvisation, and imagination to create a fun group experience.  Research has found that D&D can enhance social skills, bolster confidence and even improve creative abilities.  
Sessions involve a group of players (called a party), each of whom controls a character in a story.  The Game Master (in our case, Mike Nystul) runs the game, keeps the group engaged, and makes sure everyone is having a good time.  
We use dice and other materials to add some realism and rules to the game – but the only way to win is to have fun 🙂
You can learn more about D&D on the official Dungeons & Dragons website: https://dnd.wizards.com/
Is this therapy?
No.  Our Personal Enrichment Adventure sessions are not intended to replace psychotherapy in any way and are not designed to treat mental health issues.  Our games are run by an instructor, not a therapist.  While we expect that people will indeed benefit from the games, we encourage participants to use this for learning, recreation, and life enrichment.
What classes are currently available?
We have three types of classes: Quests, Fellowships, and Sagas
Perfect for new players
Single session adventures
Learn the game and meet new people
Recurring groups that meet for a set number of sessions

Custom character creation

Form connections with the story and those you play with
Personally-tailored and fully original epic narratives based on your preferences
Unlimited special character creation
Perfect for advanced players and people who want a consistent, long-term space for friendship and fun
Interested?  Have Questions or Concerns?  Contact us today.