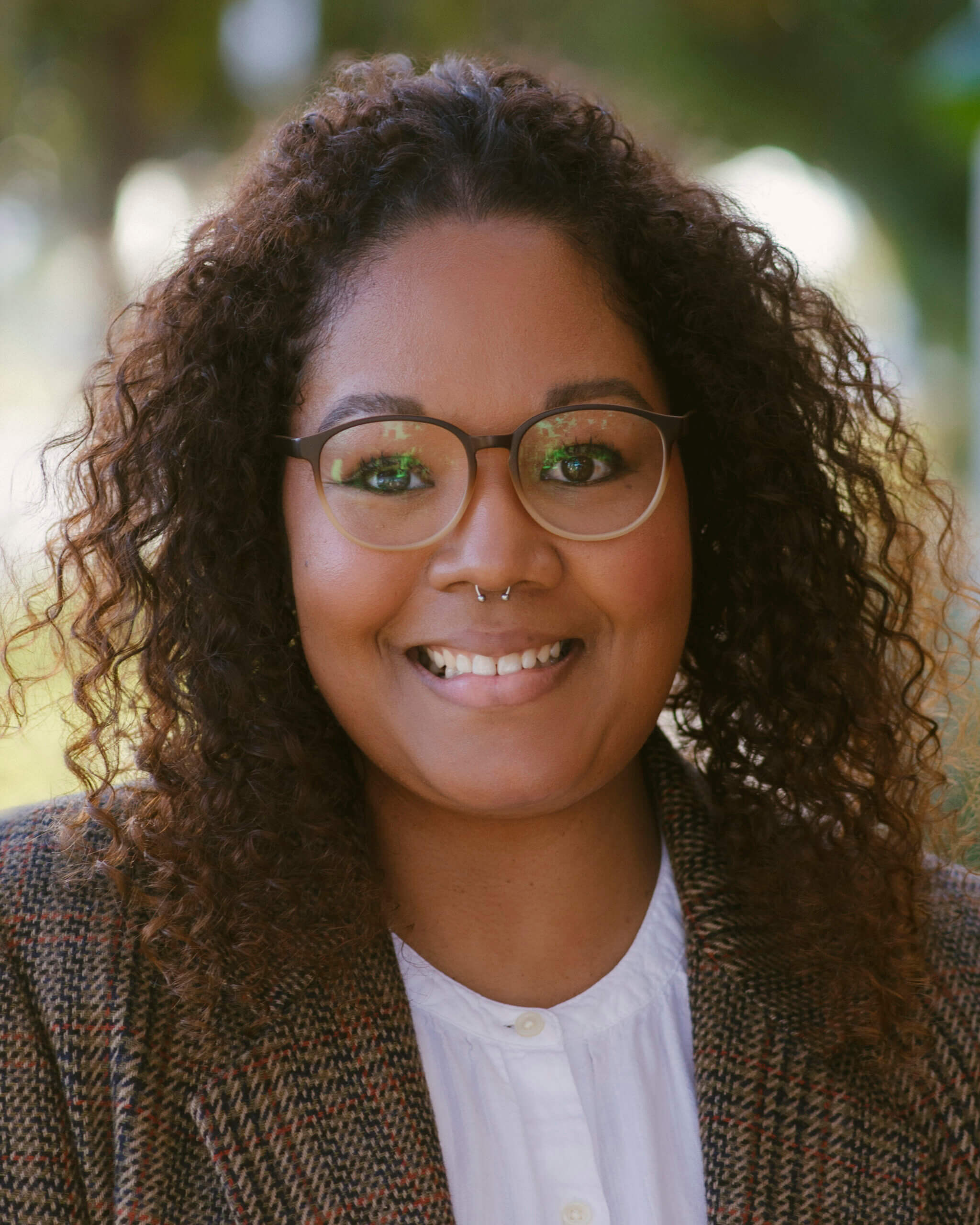 Tiffany Adeigbe, PsyD
Postdoctoral Fellow
Supervised by:
Inbal Kleinerman Ph.D.
Hi! Hola! Bowo Ni!
Each of your unique lived experiences has likely shaped how you navigate the world and ultimately how you understand yourself and interact with others. Whether you are seeking guidance through a new life phase, feeling stuck in a challenging transition, or seeking assistance for an enduring psychological concern, I would like to help you set and accomplish meaningful goals. I look forward to supporting you as you embark on this journey. In a safe, supportive, and nonjudgmental space we can explore the patterns in your life, work through any barriers, and move towards healing, growth, change, and empowerment.
My Therapeutic Approach
I utilize an integrative clinical approach that is grounded in Strengths-Based, Person-Centered, and multicultural psychotherapy interventions. My personal clinical practice is informed by a desire to provide treatment that is culturally sensitive, acknowledges multiple viewpoints, and also recognizes systemic oppression that may silence the voices and/or minimize the unique experiences of my clients.
Through my studies of counseling psychology, I learned how the utilization of a client's experiences, protective factors, coping mechanisms, and support systems help facilitate positive change.
Areas of Clinical Interest
My areas of interest include working with individuals, couples, and families who are seeking assistance for a variety of concerns. Specifically, but not limited to, concerns related to Depression, Anxiety, Interpersonal Relationships, Life transitions, all aspects of the family unit, Trauma, Racial Trauma, Intergenerational Trauma, Grief and Loss, Concerns about Body Shape, Size & Weight, Social Justice, and LGBTQIA+ Issues, Gender, and Sexuality.
About Me
I am an Afro-Mexicana who was raised in El Valle (The Valley), South Texas. I was raised speaking English y aprendí a hablar "Border Spanglish" (hybrid language of English and Mexican Spanish)! I am proud of my biracial heritage (Nigerian-Mexican) and multiple intersecting identities. I am honored to acknowledge my parent's influence on my unwavering desire to achieve my personal and professional goals. In 2015, I obtained my master's degree in Marriage and Family Therapy from Our Lady of the Lake University, San Antonio Texas.  Subsequently, I obtained my Doctor of Counseling Psychology at Our Lady of the Lake University, San Antonio Texas. I completed my APA-Accredited pre-doctoral internship at the Texas State University Counseling Center, San Marcos Texas.
 As an Afro-Mexicana, I have embraced the multiple underpinnings of my own unique diverse identities and how they influence my work with clients. My understanding of multiculturalism is embedded in the understanding that clinicians must consider the intersections of gender and sexual identity, ethnicity, religion, ability, immigration status among other aspects of social identity, to ethically serve the needs of our clients. I believe it is imperative that clinicians fully embrace their clients' multiple, intersecting, and overlapping identities. I am motivated by my desire to assist clients through their process of self-exploration. My dedication is guided by my aspiration to advocate for social justice, embrace diversity, and promote inclusivity in my clinical practice.
Something extra about me? I do not take myself too seriously. I love a good laugh, even if at my own expense. I should be embarrassed to say this, but I absolutely love corny jokes. I simply find so much joy from a good pun. Don't worry, I will not share them with you if you do not ask me to!