Thomas Lee, Doctoral Intern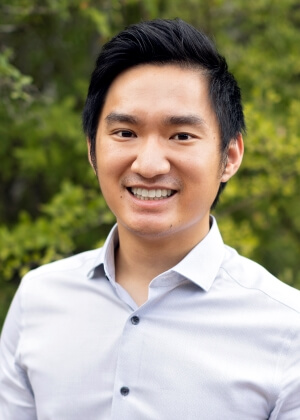 Thomas Lee
Doctoral Intern
Supervised by:
Mike Balsan, Ph.D. 
Ben Spear, Ph.D. 
Pronouns:
he/him/his
Practice Philosophy
All of us have a story and history that we carry. One to be honored, valued, and heard. Throughout our lives, however, that has not always been the case and we are impacted by our relationships and environments that bring us to where we are today. We carry the brokenness from different aspects of our lives with us, which is often confusing, heavy, and tiring. Therapy is a special place, but also vulnerable, requiring a great amount of courage. That being said I hope to provide you with a safe space to explore some of the ways things should not have been how they were and the traumas you may have experienced. I therefore approach therapy through a client-centered, humanistic approach that takes into account your history in the context of your  environment and cultural background. Throughout our work together, I hope to identify patterns of behavior and thinking that have impacted you and your perception, experience of the world, and interpersonal relationships. In the therapeutic process my hope is that you will gain insight to your present circumstances, skills to cope with life's struggles, and hope to move forward to continue along the journey.
Clinical Interests
Throughout my time in training, I have recognized that we are largely impacted by our surrounding community and relationships. As a result, I've become interested in working with those that have experienced relational "woundings" that have led to feeling invalidated, anxiety, depression, relationship issues, a lack of self-esteem, and distance from others. Oftentimes, it is from these places of hurt that we are recovering and needing healing, but until we have the space to process them they stay within us and fester, creating difficulties in our lives. 
I also have experience in serving diverse, marginalized groups that have traditionally been underserved due to stigma and a lack of multiculturalism in therapy. Understanding a person's culture is foundational to a person's experiences and knowing how it may impact their mental health. Additionally, I also have experience in working with men around the topic of masculinity and helping people find and explore the complexity of their emotions, and find ways to safely express and experience their feelings. In therapy, I strive to create a safe environment for all my clients that values their unique experiences and multiple identities. My view is that through feeling safe to express our authentic selves, it can allow space to foster healing. 
Areas of Specialized Experience
BIPOC Populations 

Immigrant Mental Health

LGBTQIA+ Populations

Religious Trauma

Young Adults

Depression

Anxiety

Interpersonal Relationships

Self-Esteem Issues
About Me
As a native Texan, I grew up in Dallas and moved to Austin to complete my Bachelor of Science and Arts in Human Development and Family Sciences at the University of Texas at Austin. I then made my way to chilly Chicago for my doctoral program at Wheaton College of which I am still attending. I am excited to have returned to the Texas heat for my doctoral internship and am enjoying being back in the Lone Star State!
In my spare time, I enjoy spending time with friends and family, which may include activities such as karaoke, and cooking. I appreciate traveling when I am able, especially internationally, since I enjoy exploring new cultures and foods, and I personally feel that we can learn something new and wonderful from everyone. I love traveling to Asia and you can always find me on a flight to Hong Kong. I am trilingual and can speak Cantonese and Mandarin.