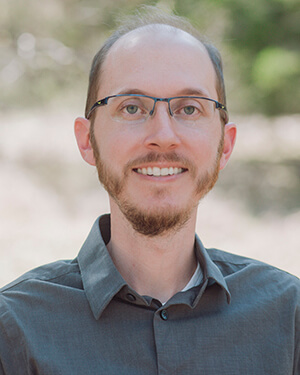 Steve Cheney, LPC
Licensed Professional Counselor
Pronouns: He/Him/His
Practice Philosophy
As your therapist, my commitment is to cultivate an environment that prioritizes curiosity, openness, and safety. These are necessary ingredients to beginning or renewing the therapeutic process of freely talking about what's on our minds. We can then tap into our creative potential and play around with the anxieties and frustrations that are bothering us.
Feel free to read more below about the type of therapies I provide, and if you have any questions or would like to know more, I invite you to contact me.
Couples Counseling

Most couples come in wanting better communication and to feel more understood. I work primarily through the Imago Relationship Therapy model, which helps couples dialogue more freely about their struggles and conflicts, as well as identify connections between past frustrations and anxieties, and the responses they create. A valuable effect of this is that partners tend to take each other's reactions less personally, which is relieving to the couple because it expands their capacity for authenticity, allows them to be more empathic to their partners, and ultimately enhances intimacy.
Even when couples experience ongoing conflict or frustration, Imago Relationship Therapy offers us the idea that "conflict is growth trying to happen," and with the right conditions established (mainly a sense of trust and safety), couples can explore and enhance their interpersonal skills to find new ways of relating to one another. This is especially useful when talking about more difficult topics, like addictions, finances, parenting styles, and past traumas.
Some other components of Imago Relationship Therapy are:
Helping partners feel safe to express and communicate their vulnerabilities to one another

Honoring emotional defenses and learning how they helped us survive in our early development

Studying current relationship patterns and family of origin issues

Experimenting with new ways of working through the inevitable conflicts within relationships
Imago Relationship Therapy is well researched and effective. More information can be found on the website https://imagorelationships.org/.
Group & Individual Counseling
Most individuals I work with end up in group therapy because of its therapeutic potential. At first, we can work on the initial anxieties, frustrations, or depressions and address those in individual therapy. After some time, the individual work evolves into  group work. Group really allows us the chance to play around with the thoughts, feelings, and reactions we yearn to express, but may have to suppress in our everyday lives. Most of us desire to be more authentic, and group is the best place to experiment with that. 
Of course, this can be highly anxiety provoking at first, but I find that many people gradually become more comfortable and confident in their ability to tolerate a broader spectrum of feelings, which translates into their relationships outside of group. 
Some common areas of focus I work with include:
Learning about our emotional defenses and honoring our adaptive strategies.

Discovering new insights into frustration, anxiety, depression, and grief. 

Exploring which thoughts and feelings are more taxing on the nervous system and how they may relate to earlier experiences in development. 

Discussing trauma, relationship concerns, work and career, anger, stress, addictions, and more.
Background
I graduated from Texas State University with a degree in Professional Counseling and have worked in numerous settings counseling individuals, adolescents, couples, families, and groups. I am a board member of Austin Group Psychotherapy Society (AGPS) and am actively involved in their trainings and community. 
I attend numerous weekly supervision groups, and I am also a member of the Imago Relationship Therapy community here in Austin and am in the process of becoming a certified Imago Relationship Therapist.
If you've read through here and feel like we would be a good fit, I look forward to hearing from you!