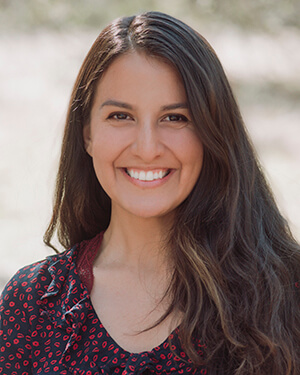 Stephanie Garcia, LPC
Licensed Professional Counselor
Pronouns: she/ her/ hers
Hi there! My name is Stephanie Garcia (she/her/hers), and I am a Licensed Professional Counselor.  I believe that life is not meant to be done alone, and we are here to help each other. I am so glad that you are reaching out for support. When looking for a clinician it is important to find someone who is the right fit.  I'd like to tell you a little bit about myself to help you in making an informed decision. I hope knowing more about my background will make the process of beginning feel less overwhelming.
How I Practice
My goal as a therapist is to help people to feel comfortable and safe being their authentic selves. I firmly believe in an individuals' innate ability to move towards growth and healing when given a safe environment. I believe that if we can have another human being attune to us and help us feel accepted, safe, and seen for all the parts of who we are, we are able to do the hard work that therapy sometimes requires. I believe that ultimately we are our own best healers, and thus I want my clients to feel empowered. My role as a therapist is to come alongside you with my knowledge and experience working in mental health as you journey towards healing/self-discovery. I work with youth including children, tweens, teens, and young adults. In my work I often utilize play therapy, family systems, attachment-based, and strength-based modalities.  
Experience and Areas of Clinical Focus
I have worked in various settings including tribal government, Head Starts, outpatient settings, in-home therapy, and in schools. I have worked in communities in Texas, Massachusetts, Colorado, and in New Orleans, primarily with youth and parents. I believe that mental health should be accessible to everyone and I work hard to create a space of inclusivity in my work.
I have experience working with individuals who have challenges related to anxiety, depression, self-esteem, ADHD, parenting, life changes, grief, and trauma.
Areas of Clinical Focus
Play therapy (ages 3+)

Teens/Young adults

Mindfulness/Meditation
About Me
I am originally from Houston, TX. I earned my B.A. from the University of Houston and M.S. in Mental Health Counseling from Loyola University New Orleans. I have extensive training in play therapy and completed my internship at a play therapy clinic at Louisiana State University Health and Sciences Center.
In my free time I like to see live music, ride my bike, do yoga, play guitar, go thrifting, and be outside. I also look forward to sharing meals with loved ones, movie nights, and traveling!