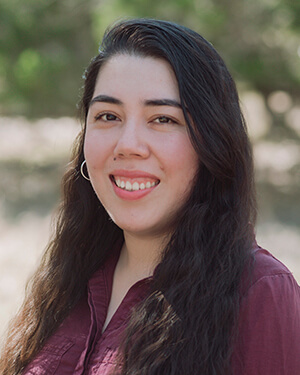 Stephanie Banuelos, PhD
Licensed Psychologist
Pronouns: she/ her/ hers
Hello!
I am a bilingual and bicultural therapist at Deep Eddy Psychotherapy. I believe feeling safe with your therapist is important to your healing process. Below I provide information about myself to help you make the decision that is best for you. 
Practice Philosophy
My work with all ages involves fostering a safe holding environment that consists of empathy, compassion, and acceptance, where the client is encouraged to bring their genuine selves into the room.I am interested in exploring the impact of early childhood experiences on an individual's sense of self. While the therapeutic journey can feel overwhelming, I will work towards helping you understand yourself in a deeper way. My process consists of creating a safe space for you to feel your emotions, bring awareness to your reactions, and then facilitate an understanding of how your experiences have influenced you as a person. Therapy can be helpful in bringing awareness of those cycles that continue to repeat themselves. During difficult moments I like to pause and offer to model relaxation and grounding techniques to help you claim back a sense of control and safety (regulation). Participation and collaboration on your part during this process will be essential for the growth of the therapeutic relationship. When emotional and physical regulation is present, I continue to walk with you through relational wounds. My hope is to help you reflect, recognize your self-worth, and step into a space of transformation. 
I hold a multicultural framework and I work towards understanding how the socio-political climate, intergenerational trauma, and further complexities impact the clients I work with. I acknowledge that psychological vocabulary and jargon is not always available to learn. Particularly, in my work with children and adolescents, I help to provide psychoeducation to the families to help them describe experiences and causes for emotional/behavioral difficulty in order to address the miscommunication and disconnect between the parent and child relationship.
Areas of Clinical Interest
Kids and Teens (8+)
College students and Young Adults
Trauma
Cross Cultural Experiences
Bilingual Spanish-Speaking Services
Immigration
Family systems and dynamics
Play Therapy
Depression
Anxiety
Adjustment disorders
Life transitions
Autism and Neurodiversity
Additional Areas of Interest
Faith and Spirituality

Sexual violence

Moral Injury

Displacement

Assessment/Testing (Intelligence, Emotional/Personality, Thought Disorders, ADHD)
About Me
I was born and raised in Long Beach, CA by two Mexican immigrant parents. I am thankful for my diverse exposure to community, lifestyles, music, and food growing up in the Los Angeles area. After high school I attended Cal Poly Pomona where I received my bachelor's degree in Psychology. I continued my academic career and received my master's degree in psychology from Fuller Theological Seminary and thereafter my Ph.D. in Clinical Psychology from Fuller as well. During my graduate program I explored the narratives of internally displaced women from Colombia who experienced sexual violence at one point in their life. I then studied the effect of trauma on Colombian faith leaders and their risk of experiencing secondary traumatic stress and burnout due to their work in a violent context. I have experience working with children, teens, families, and Spanish speaking populations not limited to community mental health centers and medical centers. In my spare time, I enjoy going to concerts, dancing, playing video games, going to thrift shops and record stores, and spending quality time with my loved ones.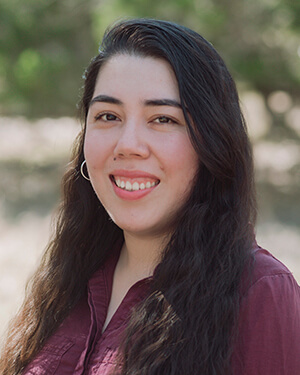 Stephanie Banuelos, PhD
Psicóloga licenciada

Pronombres: ella
Supervisada por:
Kathleen Fahrner, Ph.D
Hola!
Yo soy terapeuta bilingüe y bicultural en Deep Eddy Psychotherapy. Creo que sentirse seguro con su terapeuta es importante para su proceso de curación. A continuación les ofrezco información sobre mí para ayudarle a tomar la mejor decisión para usted.
Sobre Mí
Nací y crecí en la ciudad de Long Beach, CA por dos padres inmigrantes mexicanos. Estoy agradecido por mi exposición diversa a la comunidad, los estilos de vida, la música y la comida al crecer en el área de Los Ángeles. Después de la secundaria asistí a Cal Poly Pomona donde recibí mi licenciatura en Psicología. Continué mi carrera académica y recibí mi maestría y doctorado en psicología del Seminario Teológico Fuller. 
Tengo experiencia trabajando con niños, adolescentes, familias y poblaciones de habla hispana no limitadas a centros comunitarios de salud mental y centros médicos. En mi tiempo libre, disfruto ir a conciertos, bailar, jugar videojuegos, ir a tiendas de segunda mano y tiendas de discos, y pasar tiempo de calidad con mis seres queridos.
Áreas de Interés Clínico
Servicios bilingües en español, niños y Adolescentes (5 años y más), estudiantes universitarios y adultos jóvenes, adultos, experiencias interculturales, servicios bilingües en español, inmigración, sistemas y dinámicas familiares, terapia de juego, depresión, ansiedad, trauma, trastornos de adaptación, transiciones de vida, autismo y neurodiversidad, fe y espiritualidad, violencia sexual, desplazamiento
Filosofía de Práctica
Mi trabajo con personas de todas las edades consiste en fomentar un ambiente de contención seguro que consiste en empatía, compasión y aceptación, donde se alienta al cliente ser autentico. 
Estoy interesada en explorar el impacto de las experiencias de la infancia en el sentido de un individuo. El viaje terapéutico puede parecer abrumadora, trabajaré para ayudarle a comprenderse a sí mismo de una manera más profunda. 
Mi proceso consiste en crear un espacio seguro para que sientas tus emociones, tomar conciencia de tus reacciones y luego facilitar la comprensión de cómo tus experiencias te han influenciado como persona. La terapia puede ser útil para tomar conciencia de esos ciclos que continúan repitiéndose. Durante los momentos difíciles, me gusta hacer una pausa y ofrecer técnicas de relajación para ayudarte a recuperar una sensación de control y seguridad (regulación). La participación y colaboración de su parte durante este proceso será fundamental para el crecimiento de la relación terapéutica. Cuando la regulación emocional y física está presente, sigo caminando contigo a través de las heridas relacionales. Mi esperanza es ayudarte a reflexionar, reconocer tu autoestima y entrar en un espacio de transformación.
Mantengo un marco multicultural y trabajo para comprender cómo el clima sociopolítico, el trauma intergeneracional y otras complejidades impactan a los clientes con los que trabajo. Reconozco que el vocabulario psicológica no siempre está disponible para aprender. Particularmente, en mi trabajo con niños y adolescentes, ayudo a brindar psicoeducación a las familias para ayudarles a describir experiencias y causas de dificultades emocionales/conductuales para abordar la falta de comunicación y la desconexión entre la relación de padre y hijo.