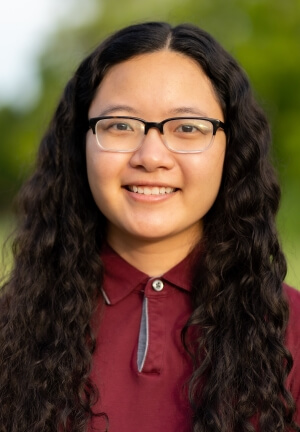 Staci Ouch, PhD
Postdoctoral Fellow
Supervised by: Rachel McCarthy, PsyD
Pronouns: she/her/hers
Hello and Welcome!
I know sometimes it can be tough to seek help, so I'm happy you're here! Whether you are seeking guidance and/or support to heal your pain, sadness, anxiety, old wounds, and identity-related concerns, I would like to create a space for you to celebrate your most authentic self and access a life of greater meaning and hope.
Practice Philosophy
I approach my work through genuine collaboration, curiosity, and an integrative lens. I am LGBTQ+ affirming and value an anti-oppressive framework to the work I do. I value an intersectional lens to therapy and honor the multiple identities that you hold. Sometimes, the therapy relationship itself can provide a safe space to explore our relationships with others and with each other in the room as well. My approach to therapy is integrative consisting of client-centered, strengths-based, multicultural, interpersonal, and mindfulness psychotherapy interventions.
I know you are doing the best you can with the tools you have and it would be an honor to walk alongside you on your healing and growth journey.
Areas of Clinical Interest
Depression
Anxiety
Interpersonal relationships
Life transitions
BIPOC individuals
LGBTQIA+ individuals
QTPOC individuals
First generation and second-generation immigrants
College/graduate students
Intergenerational trauma
About Me
I was born and raised in Houston by my parents who were refugees from Cambodia. As a queer Asian American person, I have embraced the many ways my unique identities have shaped me and how they influence my work with clients. I believe it is important to consider the intersections of clients' identities to create a safer space where clients can be fully seen and heard in all their dimensions. I understand the challenges that come with navigating discrimination and marginalization and empower individuals to reclaim and discover their inner voice and strengths that may have been overlooked in an oppressive society.
I attended the University of Houston for my Bachelor's degree in Psychology. I obtained my Master's and Doctoral degree in Counseling Psychology at the University of Florida. Lastly, I completed my APA-Accredited pre-doctoral internship at the University of Houston's Counseling and Psychological Services.
Something extra about me? I love to play the guitar and piano! Music is a huge passion of mine! I also like to spend time with my family and friends, play with my dog and read horror novels (from time to time when I feel brave enough for it!).